1 Should you do 10 FIRs, I am not the son of a cattle thief to fear? Manish Kashyap roared during his appearance in Patna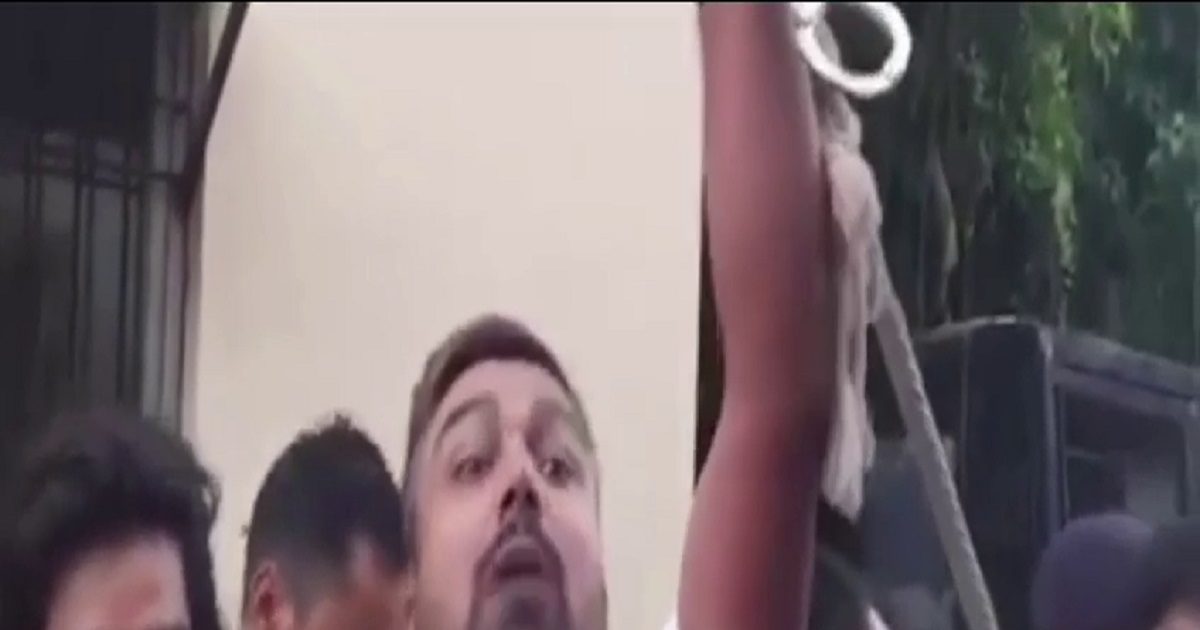 Patna. Jailed YouTuber Manish Kashyap was seen in his old colors on Friday. Manish Kashyap reached the civil court in Patna to appear where he aggressively targeted not only his opponents but also the police and the Bihar government. Manish criticized the government system and the prison conditions. While YouTuber Manish Kashyap questioned the poor condition of the police vehicles in which the prisoners were brought, he was quite angry with the way the prisoners were kept in the vehicles.
While talking to reporters, Manish said, I am a soldier's son and a soldier's grandson. My grandfather fought with China and my father fought with Pakistan. I am not the son of an animal thief who will be frightened even if there are one or ten cases against me. Manish said that after today there will be another case against him but he is not afraid of any leader. No matter how many FIRs are registered against him, he is not afraid. He is an honest man and will continue to raise his voice. Manish Kashyap on workers beating in Tamilnadu I have raised my voice before and said that workers in Bihar are beaten outside, but when Manish Kashyap raised his voice he was sent to jail. Will FIR be filed?
Manish said that Stalin's son has set fire with his statement but the government is not taking any action against him. Jadavs are being killed continuously in Bihar but Tejaswi Yadav himself is a Yadav, why doesn't he work to save Jadavs in the name of caste. Manish Kashyap says he is pleading for a special court but he is not being heeded. He said, he is not the son of an animal thief. He is not afraid of any situation.
Manish Kashyap said that he did not raise a single voice for 6 months but as he is fed up, today he is forced to raise his voice. Manish appeals to Nitish Kumar that you talk about freedom of journalism. An independent journalist has raised his voice without hesitation. Things to check in hajj: I say smack and ganja come in hajj but it doesn't make any difference. Manish said, if I raise my voice, harassment will be tried again. I would like to request the President and Prime Minister of the country to transfer my case from Bihar and Tamil Nadu to other states.
He said, if my case is transferred to any state, I will fight there but will not get justice here. My case should be handed over to CBI, I did not say anything wrong. The workers of Bihar used to beat, now the workers of Bihar are getting beaten.