1000 changed fortune, now owns 19000 crores, it's not magic, it's hard work!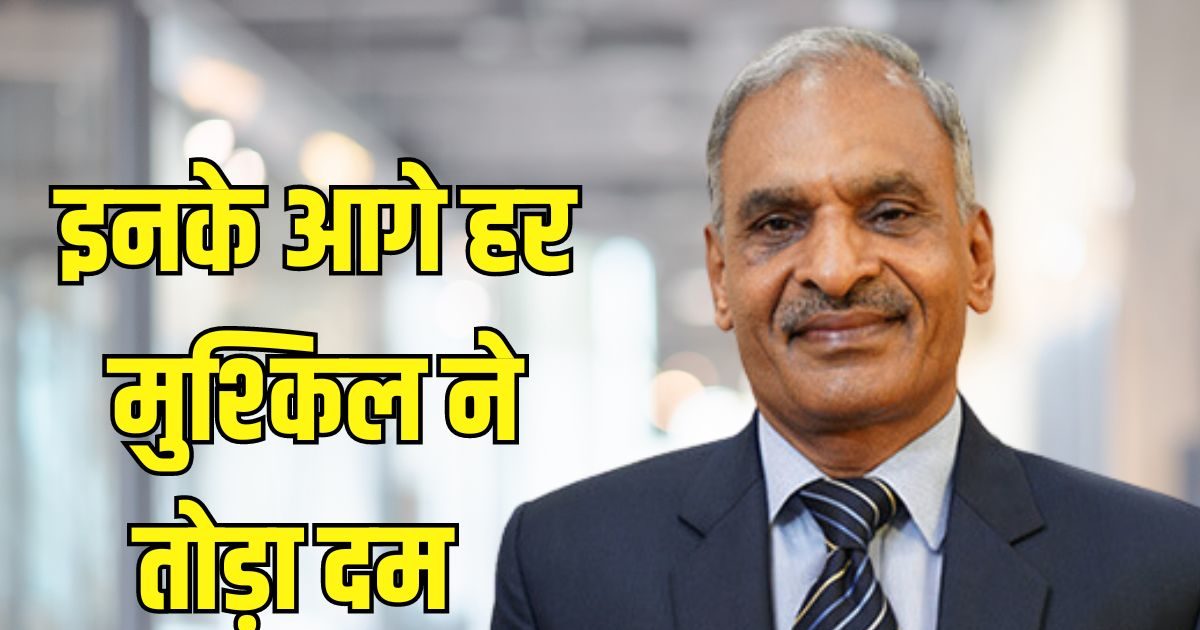 New Delhi. If a man has courage, no big problem can stop him. Solan Industries owner Satyanarayan Nual has proved this. Nual, today a company worth Rs 36,000 crore, was once nothing. Due to financial constraints, he could study up to 10th standard. Her family married her off at a young age. When I started ink business to support my family, it also failed. Nual, who left Rajasthan and came to Maharashtra in search of work, had to sleep at the railway station for a few days. Despite all this, he did not give up the desire to do something big in life. As a result, he owns one of the largest explosives manufacturing companies today.
Satyanarayan Nual was born in Bhilwara, Rajasthan. His father was a Patwari. Grandpa had a small grocery store. After his father retired from his job, his family was surrounded by financial crisis. As a result, Satyanarayan missed his studies. He started the fountain pen ink business to meet the household expenses. But, this business didn't work and Satyanarayana faced huge losses.
Also Read- Wasn't Lucky To Get Two Meals, Used To Sell Newspapers On Street, Now Owns 400 Cars This Billionaire Barber!
He slept on the platform
In 1977, Satyanarayan came to Balharshah in Chandrapur district of Maharashtra in search of work. He had no money. Haven't got a job here for a long time. Spent many nights on the railway station platform as there was no money for room rent. After several days, he met the explosives dealer Abdul Sattar Allahbhai. Abdul Coop sold explosives used in excavation, road construction and mine excavation. Satyanarayan realized that the explosives business had good returns. But, the problem was that the explosives business required licenses and warehouses. He had neither of these.
Satyanarayan also solved it. He paid Abdul Sattar Rs 1,000,000 per month and started selling explosives in his warehouse under Abdul's licence. They used to buy explosives worth Rs 250 and sell them for Rs 800. With his hard work and wisdom, Satyanarayan soon expanded his business.
Become a British company distributor
After some time, the British explosives manufacturing company Imperial Chemicals Industries made Satyanarayana its distributor. Becoming a distributor proved to be the turning point in Satyanarayan's life. As a result, his business grew and he became financially capable.
The company was founded in 1995
By 1995, Satyanarayan Nual had extensive experience in the manufacture and sale of explosives. In this case he wanted to do something big. Keeping this in mind, he formed his own company in 1995. He took a loan of 60 lakhs from the bank to establish the company. A year later, i.e. in 1996, he got a license to manufacture 6,000 tonnes of explosives annually. Early on, Nual started supplying explosives to coal mines.
In 2010, Solar Industries was the first private company in the country to receive a license from the Government of India to manufacture explosives for the manufacture of weapons for the Indian Defense Forces. With an annual capacity of four lakh tonnes in 2021-22, they have become the world's fourth largest explosives manufacturer and the largest manufacturer of packaged explosives.
The total value is Rs 19,000 crore
According to Forbes, Satyanarayan Nuwal's net worth is now around Rs 19,000 crore. His company Solar Industries now has a market value of Rs 36,000 crore. He has 70 percent stake in the company. About 8,000 workers work in the solar industry. Today Satyanarayan's company makes explosives and propellants for grenades, drones and warheads.