20 Startups Failed, Then Got the Idea from an Empty Fridge and Built a Rs 1 Lakh Crore Firm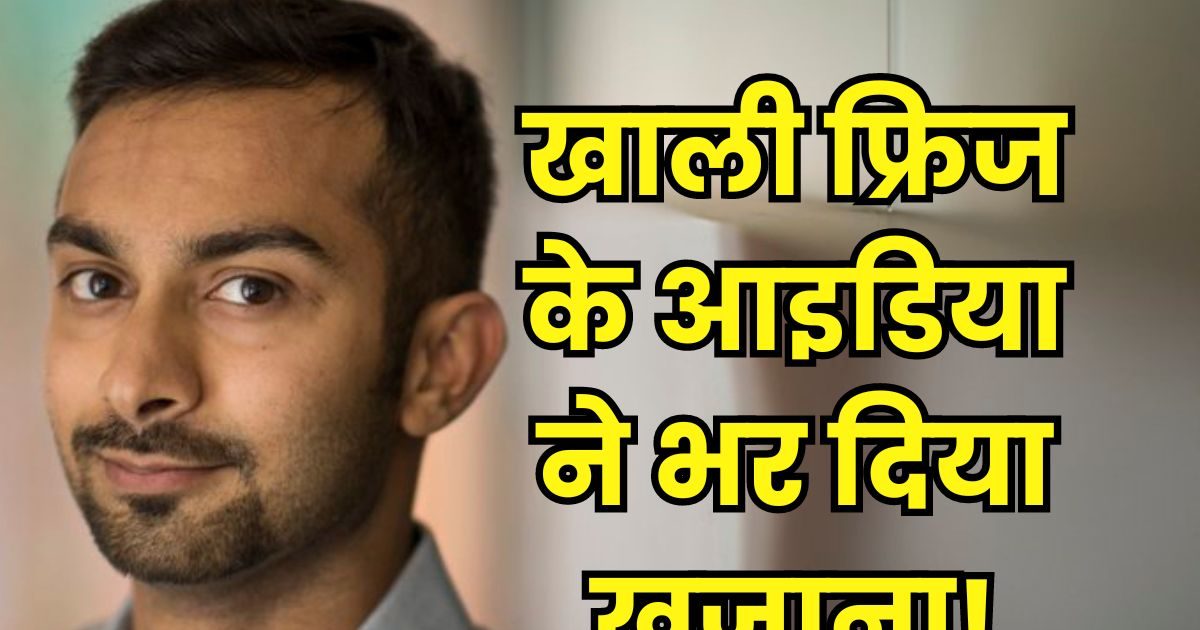 New Delhi. It is said that stories of struggle have more thrill than success. This story is also a success, achieved by 37-year-old Apoorva Mehta. Apoorva's success is such that today he owns $1.3 billion (roughly Rs. 10 thousand crores) in assets and runs a company worth $12 billion (roughly Rs. 1 lakh crores). His struggle was that 20 startups had failed before. Now know the journey between success and struggle.
Apurva is the son of NRI parents, who first moved to Libya from India and settled in Canada from there. He started a grocery delivery company Instacart a few years back and today it has grown into a firm with a market cap of around Rs 1 lakh crore. The company currently has 7.7 million users and has built over 80,000 networks in America so far. Not only that, on September 18, the company launched a massive IPO in the American stock market worth $9.9 billion i.e. around Rs 80,000 crore.
Also Read – Real estate should not be invested all the time, there is a right time to invest, keep these things in mind
Stories of failure before success
Not that Mehta made billions by building a startup. Apurva first worked at Amazon, then Qualcomm and then Blackberry. Apoorva, an engineering graduate from the University of Waterloo, tried about 20 startups to make his own and all failed. In 2010, Apurva worked as an engineer in Amazon's supply chain. He then quit his job and moved from Seattle to Francisco and tried several startups to become an entrepreneur.
Then an idea popped up
Apoorva wrote in a LinkedIn post that 20 of my ideas failed, but I was ready to do everything possible to become an entrepreneur. It was almost a decade ago, I was sitting in my apartment. When I opened my fridge, there were only bottles of hot sauce. Although I love hot sauce, I can't cook with it.
…and Instacart was born
Apoorva wrote, Seeing the empty fridge, only one thing came to mind that there are millions of people like me whose fridges are empty of groceries. This is where Instacart was born. It was 2012, when you could buy everything online except groceries. I just built the Instacart app and started delivering groceries to people's homes at their convenience. The largest segment of the U.S. retail market is grocery, with annual revenues of $1.1 trillion.
Also Read – Railway Knowledge: Know These Special Rules Of General Tickets Or The Ticket Will Be In Your Pocket And You'll Have To Pay Penalties.
Early delivery from Uber
Mehta says that while creating Instacart, he didn't even own a car and used to make his deliveries through Uber cabs. The company has added 6 lakh customers within a year. After that, major investments came from companies like Sequoia Capital, EndSyn and PepsiCo. After all the funding rounds and IPOs, the company's value at one point reached $39 billion.
Big opportunity ahead
Instacart may have carved out a large market for itself, but there is still plenty of opportunity in this area. Compared to other products, online shopping for groceries still accounts for only 12 percent today. On the other hand, 66 percent of consumer electronics, 38 percent of apparel, 23 percent of consumer goods and 20 percent of home goods are being purchased online.