A group of devotees is going to Bakushinath with a 54-foot kavad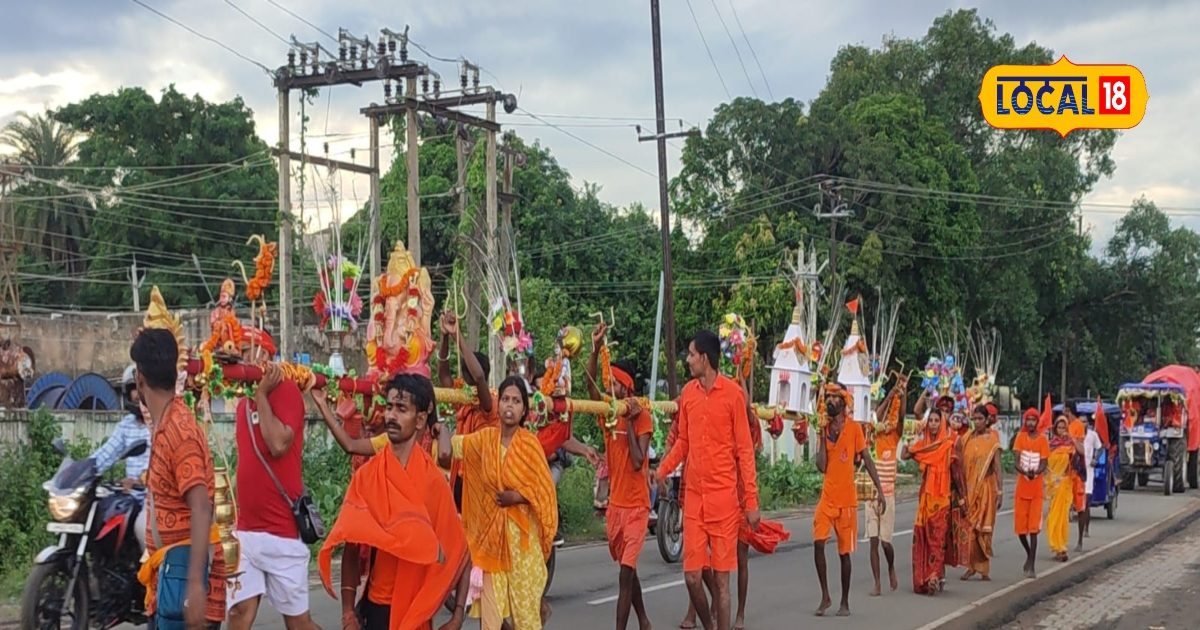 Aditya Anand/Godda. A group of kabadis with a 54 feet kavand is going from Yogabir Dham in Godda to Basukinath Dham. This party first went to Kahalgaon in Bhagalpur and from there the Northern Army started the Kabad Yatra by filling the Ganga with water. The team has around 125 fans including 24 women. They will reach Basukinath Dham through Nandalalpur, Barahat, Lalmatia, Mahagama, Godda, Hasdiha along with Kavad. The total distance of this yatra is 180 km, and after the yatra on foot, he will take ablution at Vasukinath Dham. Today being a private day, the team reached Godda along with Kavad, and served all the devotees at Rautara Chowk in the city.
Commuters are attracted to Rautara Chowk and start taking selfies with this spectacular view. After reaching Godda, local people set up a service camp to serve all Kavad Yatris, providing snacks and rest to hundreds of devotees. Then, the yatra proceeded to the nearest place of Bhaktavasukinath.
Mukesh Kumar, who is involved in this Bol Bom Kabad Yatra, said that the members of Yogbir Dham have been taking the 54 feet Kabad in the form of a padayatra for the last 35 years. Devotees from many villages participate in it and they perform a padayatra in the month of Bhadra to burn Lord Vasukinath. Every year on the Ekadashi tithi of Bhadra month we all join this yatra to cremate Baba Basukinath. Local Vijay Sah said, "Thus whenever the team of Bolbam leaves for Vasukinath Dham or Baidyanath Dham, we organize a similar service camp for those devotees for the past five years, where besides food they are given – all kinds of food." This is dealt with.