A major initiative by the youth of Haryana, steps have been taken to conserve bird species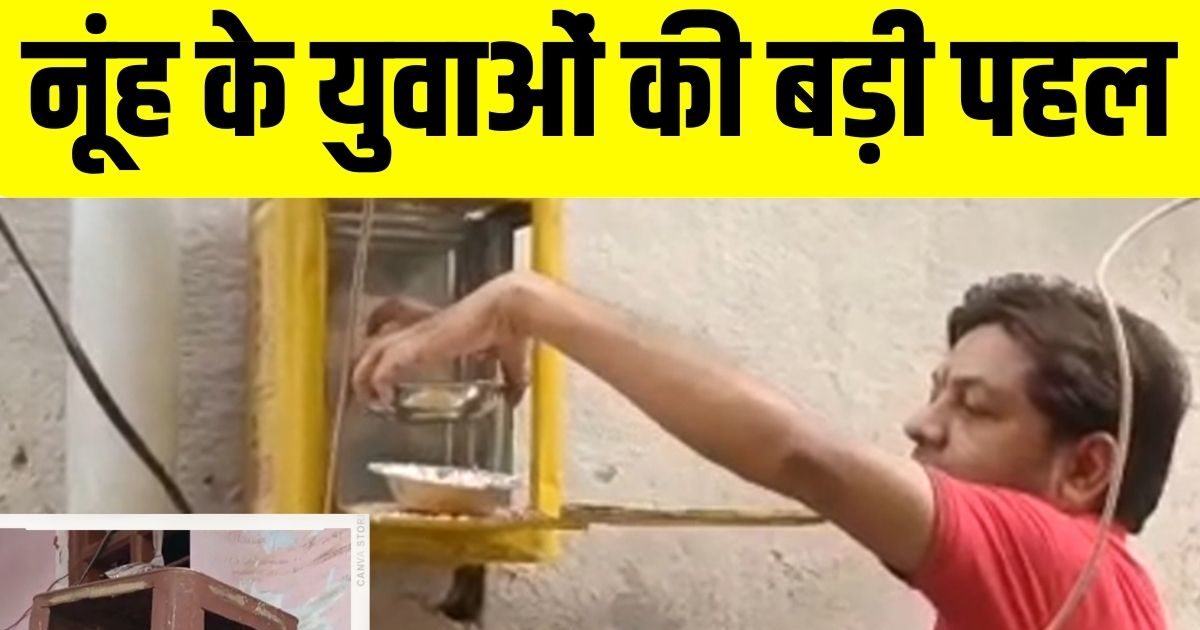 Qasim Khan/Noah, the effects of changing weather and global warming are not only on humans, but also on animals and birds. Due to which many species of birds are becoming extinct. But many young people are trying to save these bird species. Noah's youth also took a big initiative in this direction.
The youth of Pinggawan town in Nuh district have set a unique example to save the existence of different species of birds. This initiative of the youth is not only protecting the endangered existence of birds, but also doing a great job of providing food, water and shade to the birds in the scorching heat. At the same time, the elders also applauded this initiative of the youth.
Food storage made from tin cans
It is said that in ancient times, people used to get out of bed after hearing birds call as well as roosters. But times have changed and many bird species are declining. To save it, the youth of Pinggawan town cut 2-3 sides into tin barrels (submerged) not only providing grain and water. Birds can be seen playing all day in these new nests. In these shelters, they are not only getting food, water, but also shade.
Tin barrels are installed in dozens of places
Youths from Pingawan town have placed tin barrels in dozens of places. Those who are giving good message to the society besides working for bird conservation. After this new location, the sparrow population increased in the area. Local people say that the society and the government should also take initiative to save the endangered species of birds.
,
First Published: September 23, 2023, 17:27 IST