A sudden fire in a moving school van in Bilaspur, a student injured.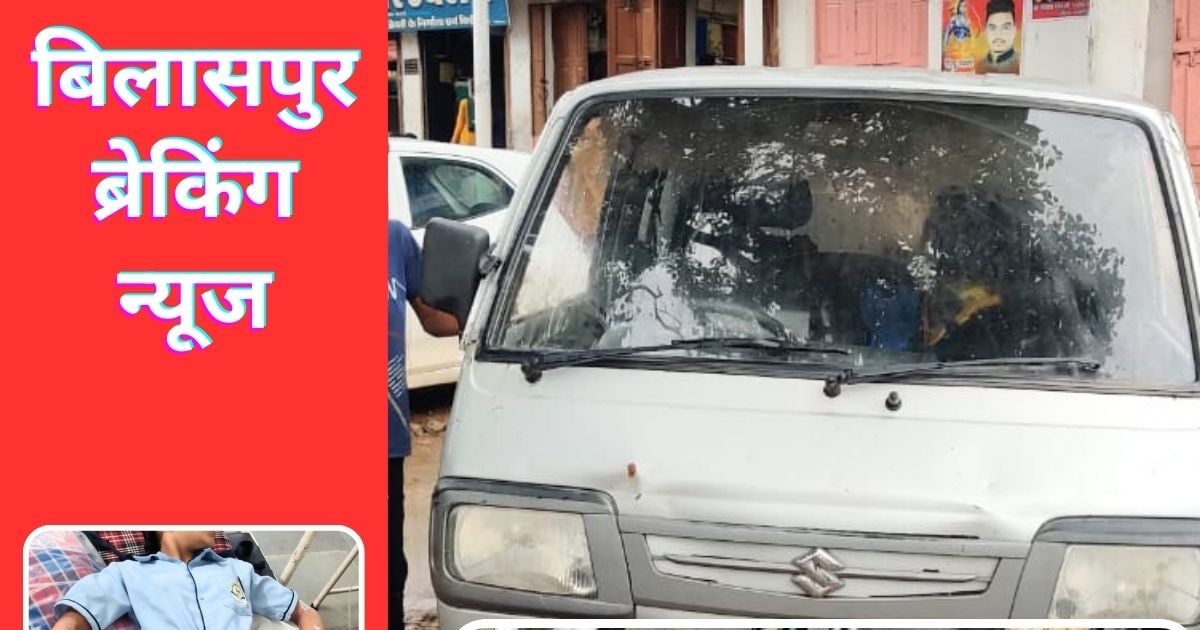 Report: Umesh Sintu
Bilaspur. The big news of the hour is coming from Bilaspur in Chhattisgarh, where a moving school van suddenly caught fire. When the Swami Atmananda school bus caught fire, many children were traveling in it. According to preliminary information, a girl in the van was burnt in the fire.
When the news of the fire in the moving school van spread to the city, a crowd gathered at the spot. Neighbors rushed to douse the fire in the van and rescue the girls. While all the children were being taken out of the van, a girl was burnt to death. Local police and administration officials reached the spot after receiving the information about the incident. The police are also informing the parents of the children.
The girl has been admitted to the hospital
It is reported that the incident took place in Bilaspur's Takhatpur Thana area. The girl, who was burnt in the fire in the school van, was immediately admitted to the nearest hospital by the police. Top police officials present at the spot told News18 that police are seriously investigating the cause of Swami Atmanand School van fire.