Amazing coincidence…Here Hanuman ji is not holding a mace, but an arrow.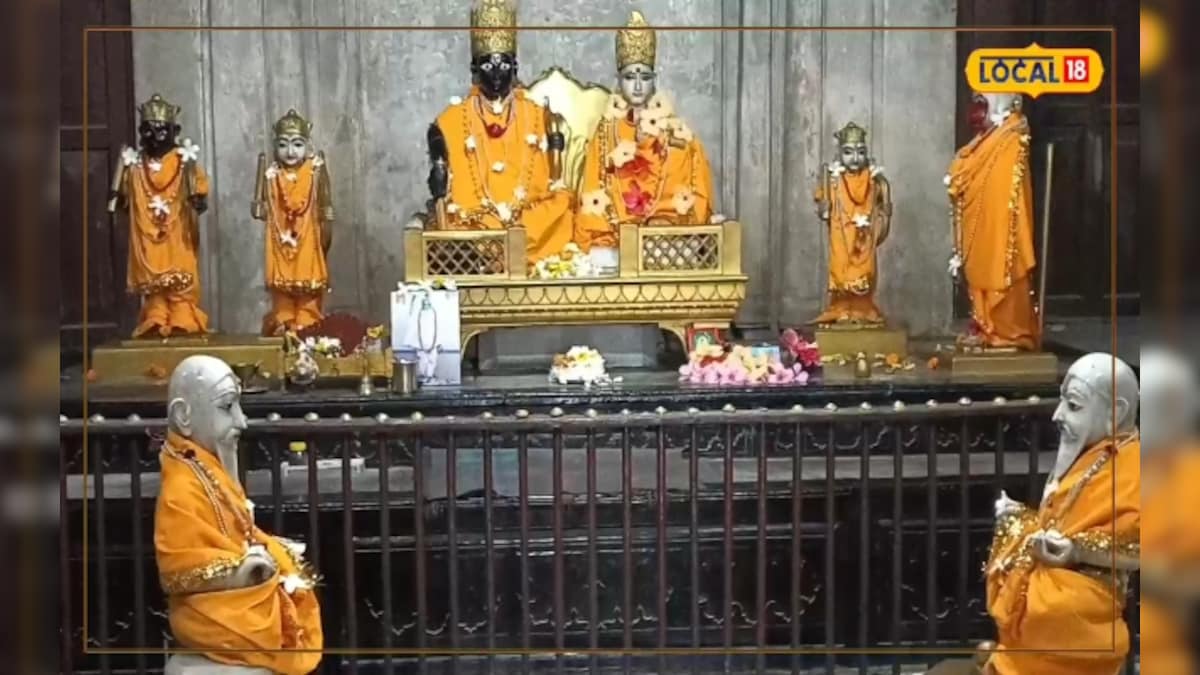 Abhinav Kumar/Darbhanga: You would rarely see Bajrangbali without a mace. But in this temple located in Darbhanga district of Bihar, Hanuman ji does not have bow and mace in hand. It is said that the then Maharaja of Darbhanga Chatrashal Singh built this Ram temple in 1807 AD. which is designed like the Ram temple built in Ayodhya. This temple has many stories in itself.
Find out what the villagers say

There are two things in this temple which are full of mystery in themselves. The idol of Lord Sri Rama built in this temple is made of a black stone. The whole assembly is depicted together in the sanctum sanctorum of this temple. In which Lord Sri Rama's most special devotee Hanuman ji has a bow and arrow instead of a mattress. The priest here did not agree to come in front of the camera and say anything. Because the Trust Committee has completely prohibited him from giving any kind of speech.
But local Purendra Kumar said Darbhanga falls in Bihar's Mithila region and is closely associated with religion. The Maharaja of this region was also of very pious nature. This Ram temple was built around 216 years ago. It is said that this Ram temple was built by the then Maharaja Chatrashal Singh in 1807 AD. The temple at Ahilyasthan was also built simultaneously with this temple.
Local villagers said that after 216 years, this temple has reached a very dilapidated state. The story of this temple is that when Lord Sri Rama was on his way to his father-in-law's house, he stopped at this area in Mithila. So he was advised by his adviser that it was not right to take weapons to his father-in-law's house. Therefore, at that time, Hanuman Ji was entrusted with the duty of guarding the bow and arrows of Lord Sri Rama. So here in the Mithila region the mace-bearing Hanumanji became the bow-bearing Hanumanji.
,
First Published: September 22, 2023, 23:12 IST