Aparna Yadav welcomes Women's Reservation Bill, addresses PM Modi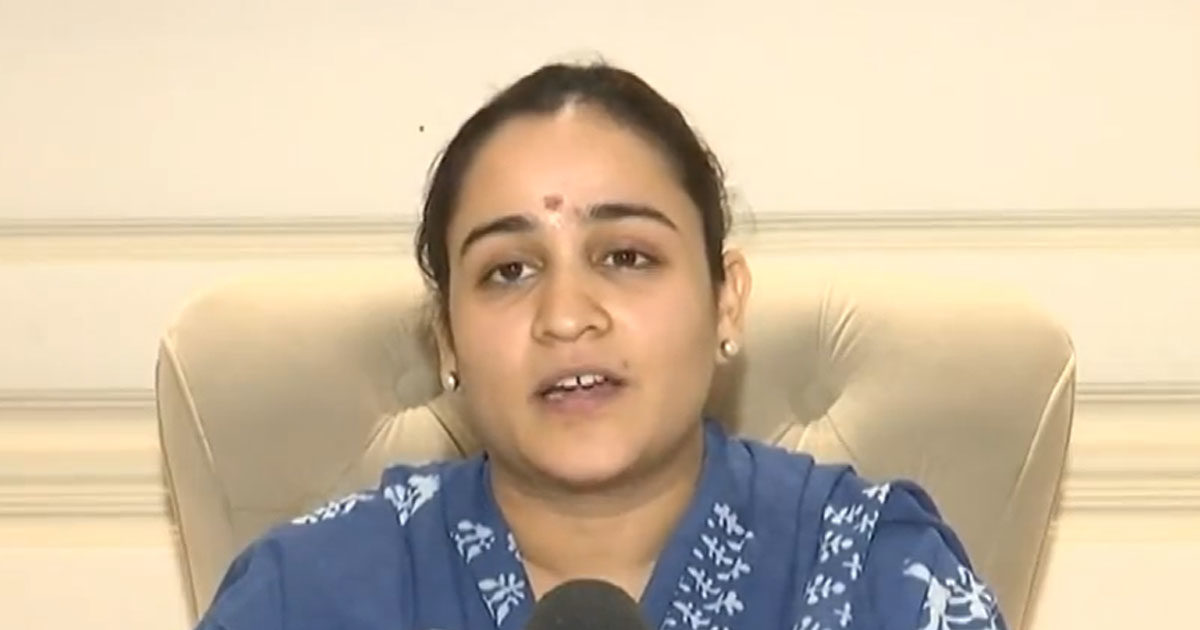 Lucknow. Nari Shakti Bandan Act 2023 passed with majority in Lok Sabha and Rajya Sabha. BJP leader and Mulayam Singh Yadav's younger daughter-in-law Aparna Yadav also gave her reaction to the bill which reserves 33 per cent for women in the Lok Sabha and state assemblies. He congratulated and thanked both the party and the opposition for passing the Women's Reservation Bill in both the Houses of Parliament. He also said that it was possible because of the far-reaching thinking of Prime Minister Narendra Modi. This is why no one can stop Narendra Modi from becoming Prime Minister again in 2024.
Aparna Yadav said, "I congratulate both the Lok Sabha and Rajya Sabha parties and opposition parties. This bill, which has been pending for a long time, has now been passed due to the efforts of Prime Minister Narendra Modi. I believe that this reflects the far-reaching thinking of the Prime Minister. I learned that two members in the Lok Sabha voted cross, but no one voted against it in the Rajya Sabha. This is also the specialty of Rajya Sabha. Women of this country are thanking and blessing Prime Minister Narendra Modi. I believe no one can stop Modiji from becoming PM again in 2024.
It may be noted that the discussion about Aparna Yadav contesting the Lok Sabha elections has come up many times. Although till now he has not got a chance in Vidhansabha, Vidhansabha or Rajya Sabha. There are speculations that his role could be important in the 2024 Lok Sabha elections. She first contested the 2017 Uttar Pradesh Assembly elections on a Samajwadi Party ticket against BJP's Rita Bahuguna Joshi from the Lucknow Cantt seat. However, he had to face defeat in this election. After that, he joined the Bharatiya Janata Party ahead of the 2022 assembly elections. He has praised the Prime Minister many times before.