Artificial climbing walls have been installed in Nainital for adventure lovers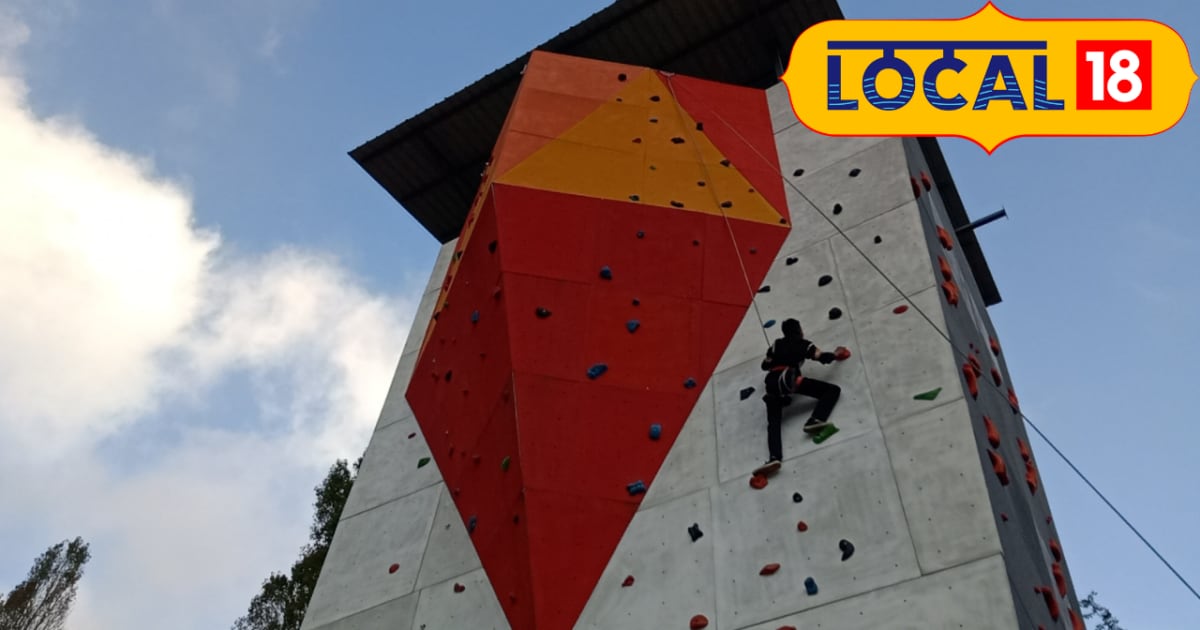 Tanuj Pandey/Nainital: If you are also fond of adventure sports, the artificial climbing wall at Mallital Flats in Nainital can be a good option for you. An artificial climbing wall has been installed at Mallital Flats in Nainital at a cost of over Rs 98 lakh. It was inaugurated by Chief Minister Pushkar Singh Dhami on 10 April 2023.
Local children are currently being trained in sports climbing by Everest trainers on the wall which was completed in late May. And every day 20 to 25 children come to climb. Instructors say that since Uttarakhand is a Himalayan state, there is a lack of awareness about sport climbing, whereas climbing is considered a good sport in other states.
Sports climbing is also an Olympic sport

Coach and Everest conqueror Tusi Shah said, "Just as football, hockey and other sports have a place in the Olympics, so does climbing in the Olympics." Earlier, climbing was also included in the 2020 Olympics. Sport climbing will also be included in the 2024 Olympics.

There are even state and national level competitions in this sport.

Coach Tusi said that the North Zonal Climbing Competition is going to be held next month.
The sport also has competitions at the state, regional and national levels. Tucci, who has been in the game for 26 years, said he himself has played in 12 national competitions. According to Tusi, in this game there are competitions in junior, sub-junior, senior and open categories.
Tourists can also enjoy climbing

Trainer Sunil Vaidya said that till now the training of children is going on, after a while tourists will also be arranged to climb.