At this 900-year-old Shiva temple in Sohna, bells are rung after the fulfillment of wishes.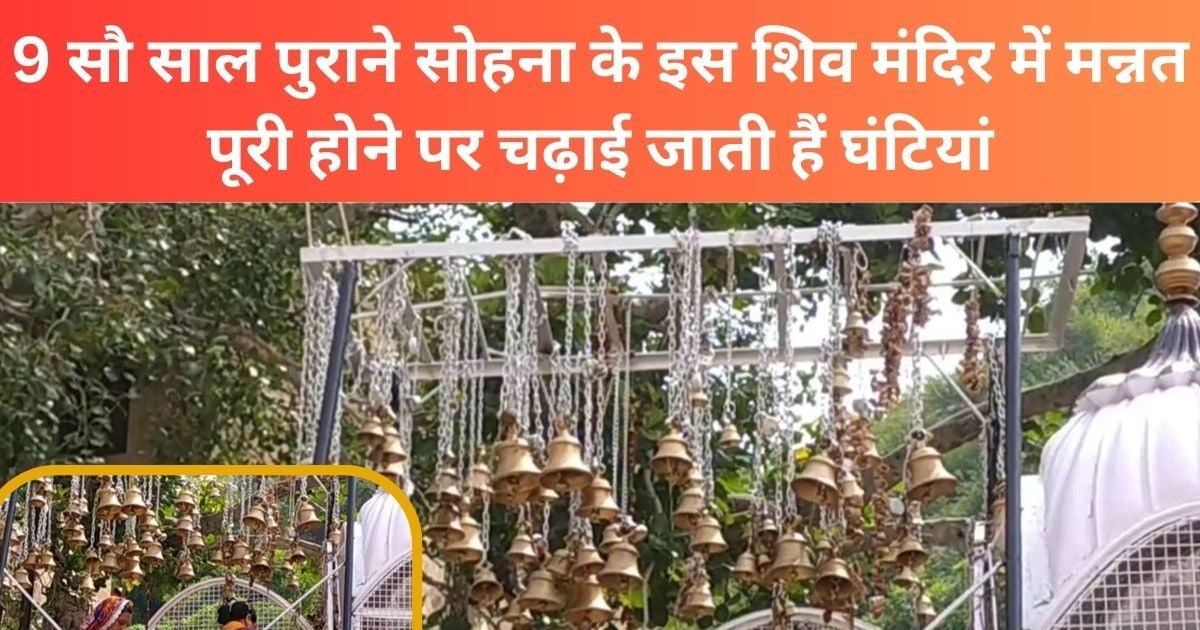 Sanjay Raghav/Sohna: Today we are going to tell you about a temple in Sohna where Lord Bholenath is believed to fulfill every wish of his devotees. This temple is nine hundred years old.
The bell-making tradition has been around for 900 years.
You must have seen many temples, where there are many types of rituals for worship, there are many types of beliefs that are followed by devotees. You may know of giving a special kind of Prasad or some other item when a wish is fulfilled. But in the temple we are going to talk about today, devotees follow a 900-year-old wish.
900 years old tradition
This temple is in Gurugram district 20 There is an ancient miraculous Shiva temple at Sohna Shiva Kund, one kilometer away. Where a large number of devotees come to visit. The specialty of this temple is that any devotee who wishes here gets his wish fulfilled. Bells are rung in this temple when wishes are fulfilled. It is said that 900 This practice has been going on for years. There is a story behind it. according to which 900 A few years ago a salt trader named Chaturbhuj came to Sohna and vowed to sell all his salt at this place. His wish was fulfilled and he rang the bell here. This tradition has been going on since then.
Wishes are fulfilled here
Today, devotees pray here for freedom from diseases, getting a job, auspicious work, marriage, education and having children. Every devotee comes to this temple to have darshan of Shiva. His wish was fulfilled. Besides this ancient Shiva temple built on the Shiva Kund, there is also a Hanumanji temple which is quite popular.