Baba Dhirendra Shastri's problem increased, Lankesh Bhakta Mondal will file a defamation case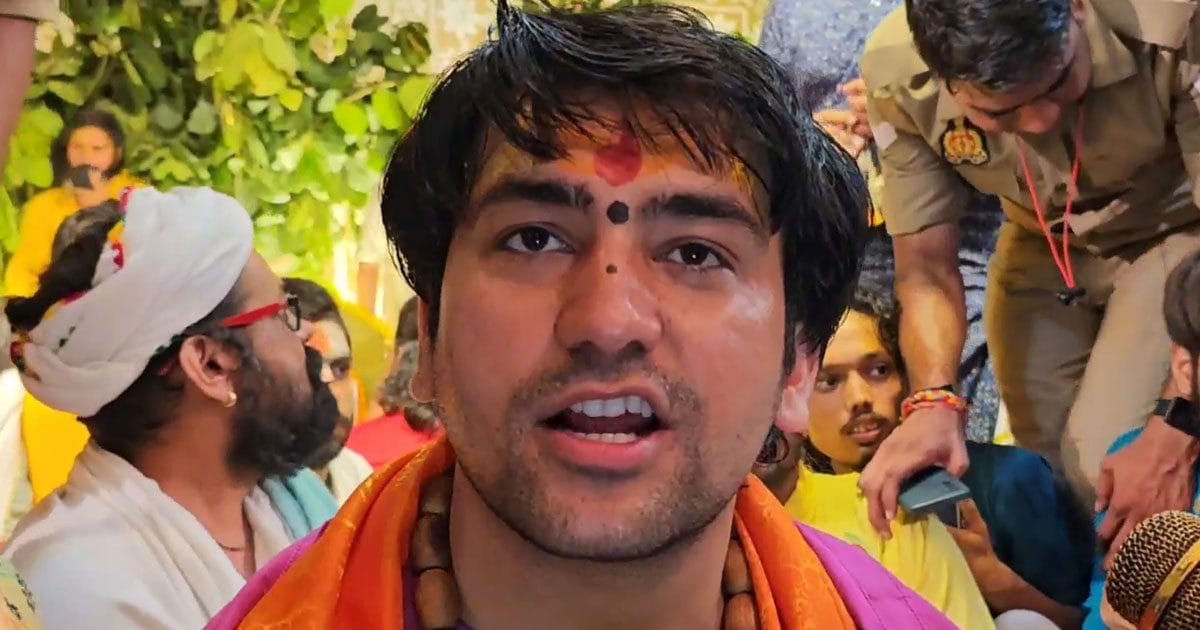 Mathura. An emergency meeting of the Lankesh Bhakta Mandal in Mathura, Uttar Pradesh was held at the Saraswat Dharamshala in Govinda Nagar. Where Dhirendra Shastri's caste comments about Ravana of Vrindavan known as Bageswara Dham were strongly contested. It has been decided to file a defamation case in this incident. Advocate Ombir Saraswat, convenor of Lankesh Bhakta Mandal, said that Dhirendra Shastri, who has been in the news for days under the name of Bageshwar Dham, has lost his mental balance. .
Saraswat said that Baba Dhirendra Shastri told the great scholar Ravana about SP leader Swami Prasad Maurya's caste. Acknowledging Ravana's wisdom, Lord Rama made Ravana worship Lord Bholenath to conquer Lanka, hence the place known as Rameswaram. After conquering Lanka, Lord Sri Rama taught politics to Lakshmana from Ravana. Dhirendra Shastri also insulted Ravana's host Lord Sri Rama.
He said, Dhirendra Shastri is a religious businessman. They advertise at 10 to 15 lakh rupees. Such persons can never be devotees of God or saints. Born in the lineage of the highly decorated Pulist sages, Ravana would not tolerate insults. Advocate Sanjay Saraswat said, Ravana was a Brahmin. In this case, we Saraswat Brahmins are descendants of Ravana. Caste-based and derogatory comments have been made about Ravana. Due to which people in our society are being ridiculed by other people, for which we will file a defamation case against Dhirendra Shastri. The great scholar Ravana cannot be insulted in the name of religion. Kuldeep Awasthi, Harishchand Saraswat, Captain KP Saraswat, Sainik Suresh Saraswat, Brajesh Saraswat Advocate, Deepak Saraswat, KK Pachauri, Gajendra Saraswat, Rakesh Saraswat and others were present in the meeting.