Badami made from Alka Jaggery, Bajra Biscuits, are full of health as well as taste.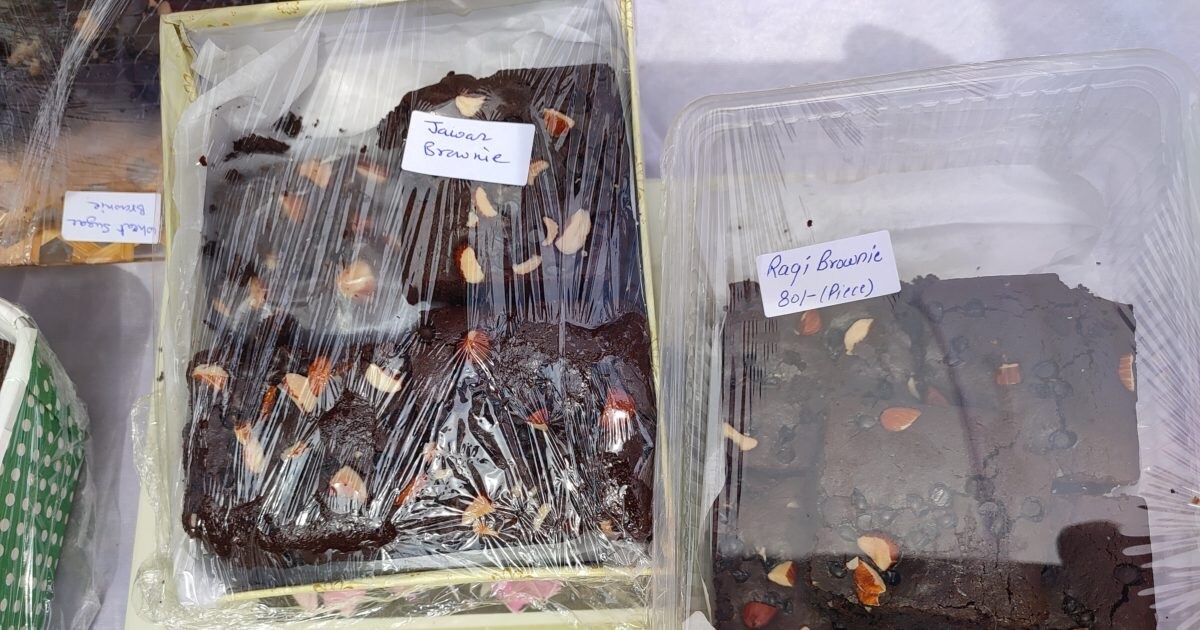 Nikhil Swamy, of Bikaner. There are many new things in the market that cause many problems in the body. People suffering from these problems are now trying to consume due to which people are taking care of health as well as taste. In such a situation, Bikaner Alka, along with the taste, is making things in the Rajasthani way to keep people healthy. Alka is making new dishes using jaggery and millet. Usually brownies are made with sugar, but Alka is making these brownies with molasses. He is using millet to make biscuits from millet.
Alka said it takes about one to one and a half hours to make brownies. Brownies made from this jaggery are sold in the market for 70 rupees per piece. Apart from this, the price of 400 grams of bajra biscuits is Rs 260 for sweet biscuits and Rs 280 for salty biscuits. It takes four to five hours to make these biscuits.
Alka Bhojak said that she started her bakery during the lockdown and today it is known as Mamas Bakery in every home. The biggest feature is that she works from home and that too while living in a joint family. Alka says that all her family members cooperate in this work simultaneously. Her husband also fully cooperated in this work. Alka said that she also makes many types of cakes.
Alka said that she provides free home delivery of cakes and other items up to a distance of 2 to 3 km. He himself goes on a scooter to make home deliveries. Although he currently employs a delivery man, he also delivers himself when more orders come in.