Bande Bharat: Patna-Howrah Bande India ticket booking started, do you know how much the fare will be?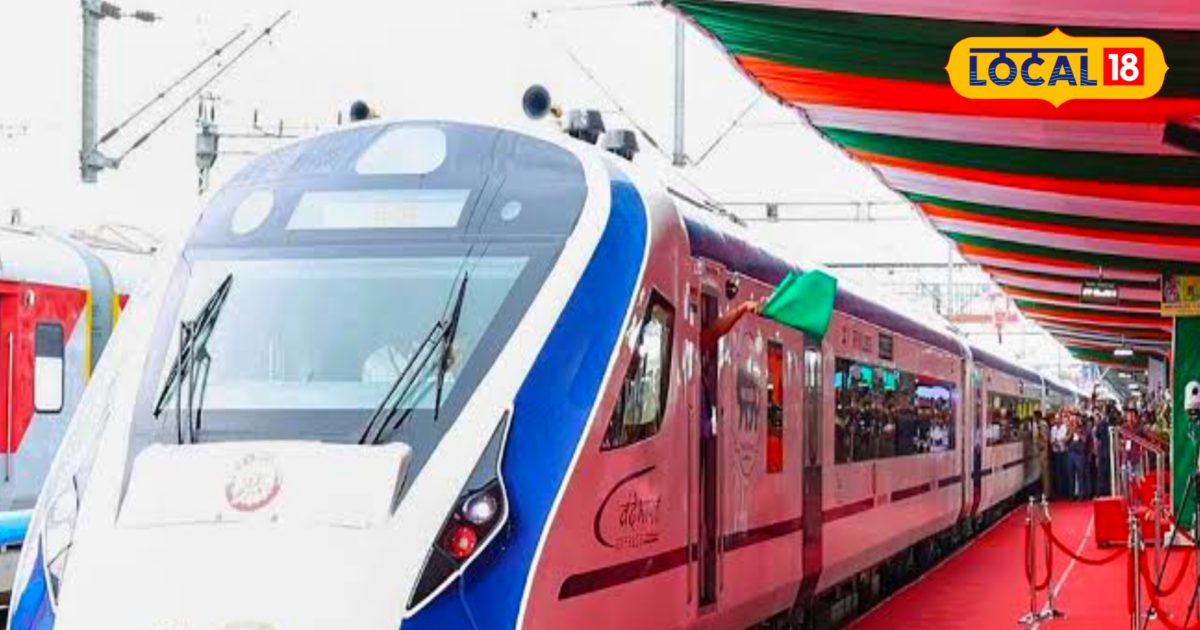 Satchidananda/Patna. The wait for the launch of the proposed Bande Bharat train between Patna and Howrah is over. Booking has also started from today. Its regular operations will start from September 26 in Howrah. Its booking is also done through IRCTC. This train will run from Patna and Howrah six days a week except Wednesday. The time table is also published on the IRCTC ticket booking app. The train fare has also been waived.
We tell you that Prime Minister Narendra Modi is going to inaugurate the operation of this semi-high speed train and 8 other Bande Bharat trains running between Patna and Howrah on September 24. This train will run regularly from September 26. Its booking has also started.
What time do you know in Patna-Howrah Bandh India?
From 26th September, Train No. 22348 Patna-Howrah Bande Bharat train will depart from Patna Junction at 08.00 AM and stop at Patna Sahib at 08.12 AM, Mokama at 08.58 AM, Lakshisarai at 09.20 AM, Jasidih at 105 AM, Jasideh at 10.00 AM. , Asansol at 12.15 PM and Durgapur at 12.39 PM. Will reach Howrah at 2.35 PM. During this time this train will stop at Asansol Junction for 03 minutes. Besides, a 2-minute break has been given at all stations. In return from September 26 train no. 22347 Howrah-Patna Bande Bharat train stops at Howrah at 3.50 pm, Durgapur at 5.28 pm, Asansol at 5.53 pm, Jamtara at 6.27 pm, Jasidih at 7.11 pm, Lakshisarai at 8.40 pm, Patna at 9.05 pm and Patna Sahib at 5.05 pm. will reach na Jn.
Executive chair car fare is Rs.2725
According to the IRCTC ticket booking app, the total fare of Vande Bharat Executive Chair Car from Patna to Howrah is Rs.2725. Which includes base fare Rs 2061, reservation charge Rs 60, superfast charge Rs 75, GST Rs 110, catering charge Rs 419. Similarly, if we talk about the chair car, the total price is fixed at Rs.1505. Which includes Base Fare Rs 1001, Reservation Charge Rs 40, Superfast Charge Rs 45, GST Rs 55, Catering Charge Rs 364.