Big initiative on state animal of UP, name change of Hastinapur sanctuary, know updates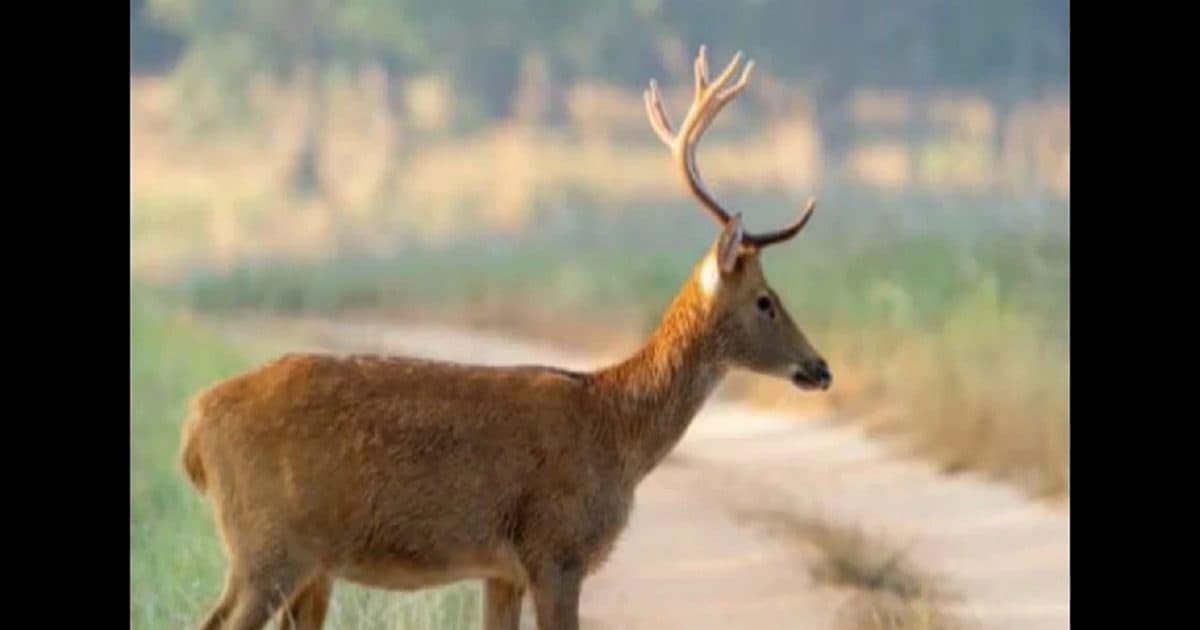 Meerut. Uttar Pradesh's Hastinapur Wildlife Sanctuary has been renamed as the state animal Barasingh. Hastinapur Wildlife Sanctuary will now be known as Rajya Barsingh Sanctuary. It has been approved by the government and the State Barsingh Bihar logo will also be unveiled during the Wildlife Week next October.
The sanctuary extends to Meerut, Bijnor, Amroha, Muzaffarnagar and Hapur. Hastinapur Wildlife Sanctuary was first notified in 1986. The purpose of this sanctuary is to protect Barasingha. Although no proper census has been conducted for many years, it is estimated that there are currently over 450 lions in the sanctuary. Apart from this, hundreds of species of birds including deer, sambar, chital, nilgai, leopard, forest cat, Ganges crocodile, dolphin, python etc. can be seen in this monastery.
A huge world of birds lives here. For this reason there are 16 similar wetlands including the Hyderpur wetland Ramsar site. District Forest Officer Rajesh Kumar said that delimitation and rationalization work in the state Barhasingh Bihar has been completed. Reindeer breeding and conservation center will also be opened here. The first meeting was held at the government level. This initiative is being taken for the first time in Uttar Pradesh with Barasingh. Rajesh Kumar said, Barasingh has a successful residence here.
Barsingha roams the wildlife sanctuaries spread across Meerut, Muzaffarnagar, Hapur, Bijnor and Amroha. They say this sanctuary was built for Barasingh in 1986. The Forest Department is working tirelessly to conserve and protect the habitats of the animals in the state, now also creating eco-sensitive zones. We tell you that 300 species of migratory birds can be seen in the sanctuary. 16 wetlands including Hyderpur make the sanctuary special. Wildlife Week will be observed from October 1 to October 7. It will reveal the logo of Barasingh Bihar state.