BJP MLA's son slapped on young man for change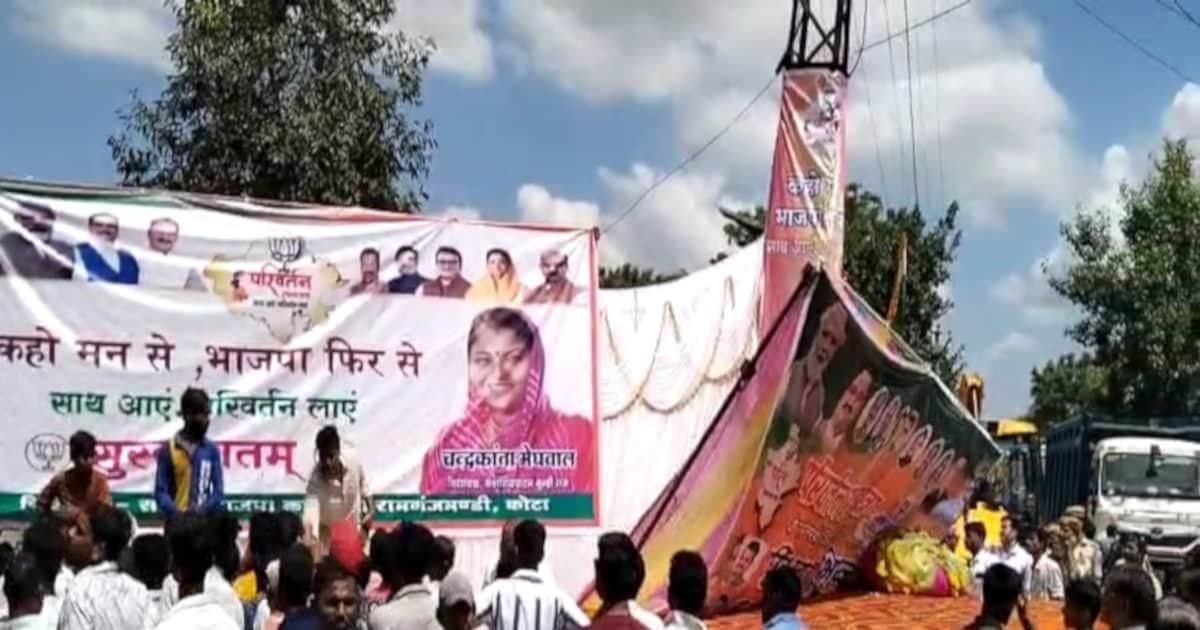 Himanshu Mittal
the quota Pawan Dilawar, son of MLA Madan Dilawar, slapped a BJP worker during a BJP change yatra in Zulmi town of Rajasthan's Kota district on Wednesday. After that, the victim Sanjay Shrangi filed a case against Pawan Dilawar and two others in the Suket police station. Giriraj's son Sanjay Shringi filed a case against three people including Pawan Dilwar in a report given to police officer Vishnu Singh.
In the report, Shikar said that he and my friend Harish Meena, Ramchandra Meena, Mahaveer Meena and other friends participated in the BJP Sankalp Mandriya Yatra organized in Zulmi. During the yatra, a stage was erected to welcome Zulmi, on which a banner of former MLA Chandrakant Meghwal from Ramganjmandi was hung. When the banner pin came out, me and my friends were fixing the banner pin.
Chaos occurs in the journey of change
At the same time Pawan Dilawar, son of sitting MLA Madan Dilawar, forcibly stopped me and slapped me to remove the pin, the victim said. When I tried to free myself from Pawan Dilwar, he grabbed me and started beating me. Meanwhile, my friends also came forward to rescue me. While leaving, Pawan Dilawar threatened to kill me. My friends Harish Meena, Ramchandra Meena, Mahavir Meena saved me at the spot.
Also Read: Wow! If you have a mustache like Vidya Shankar… People offer you jobs, it takes hours to set.
A case has been registered on the victim's report
The victim said that a large crowd had gathered to see the fight. I and my dignity were mentally shocked by this incident. I am very shocked and appalled by the incident. In the report, the victim said there were threats to life and property of Narendra Vyas Suket and Nitin Sharma, son of MLA from Ramganjmandi and two other BJP workers. SHO Vishnu Singh said the victim Sanjay Shrangi has filed a case against three people including Pawan Dilwar. An investigation has been started by filing a case in this incident.