Bridge collapse continues in Bihar, 8 pillar-plates of bridge over river collapse, traffic disrupted in Jamui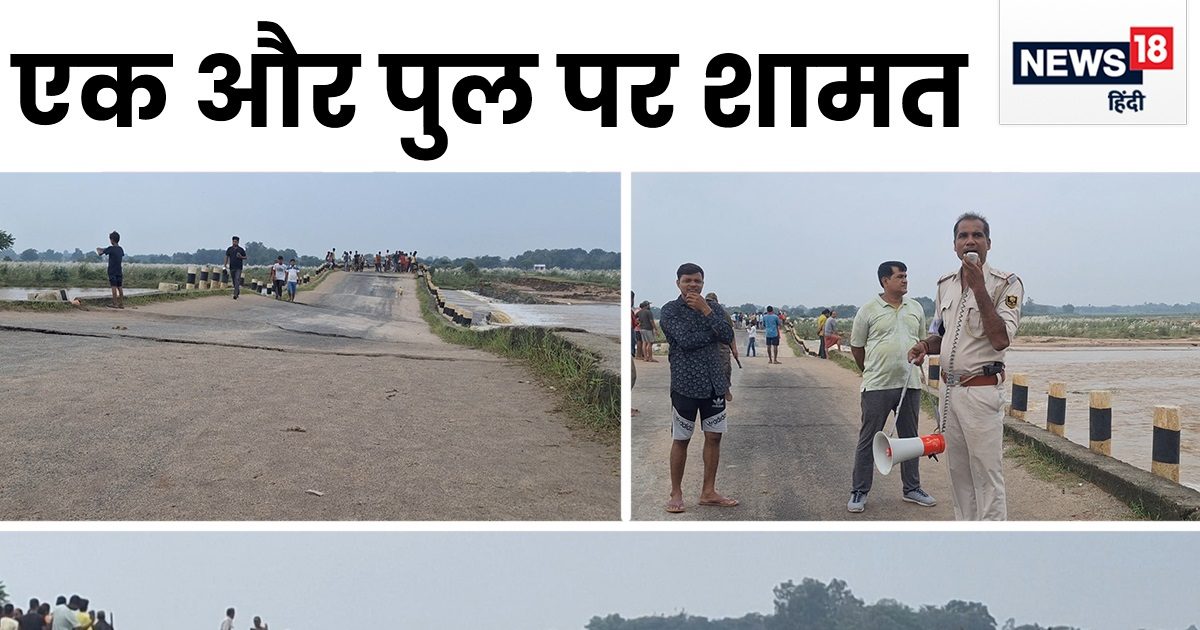 Jamui The quality of bridges built over rivers in Bihar has always been questioned. The latest incident is related to Jamui district where the causeway bridge over Barnar river connecting dozens of villages with Sono block headquarters of the district collapsed. The bridge was completely damaged due to subsidence. Dozens of villagers are facing movement problems as the bridge has been submerged by the flow of water after the rains. The causeway bridge between Sono and Churhat over Barnar River was damaged after the administration closed it for traffic.
The administration is banning people from coming and going through the bridge by miking. This causeway bridge over the Burner River was built in 2009. For thousands of people from more than two dozen villages living across Barnar River, this causeway bridge was directly on the Block Sadar road, but now due to its damage, people will face a lot of problems in commuting. Because people have to travel an additional 10 to 15 kilometers to go to Sahar Block Headquarters or Sonobazar through other roads.
The worst hit will be students, school children and elderly people who go to study in Sono and those who reach the market within minutes for important work will also face problems. After continuous rain in this bridge, 8 pillars and plates of the bridge sank due to strong flow in the river. Kamdev Singh of Churhat village said that last month, the contractor broke the rules and lifted several feet deep sand from the sand ghat near Ajmer Bridge, which also affected the pillars of the bridge. The damage was caused by the lifting of sand from under the pillars of the bridge and the heavy flow of water in the river after rains.
Omprakash Baranwal of Sono Bazar said, due to the loss of the bridge, traders will also suffer a lot, there will be a demand from the government and the administration to resolve it as soon as possible. On reaching the spot, Sono Zonal Officer Rajesh Kumar said, he reached the spot after getting information that the bridge was damaged and was miking so that no one could come through the damaged bridge and no accident would occur. Senior officials have been informed about the collapse of the bridge.