Can the iPhone 14 cover fit the 15 or do I have to buy a new one? The answer will make you think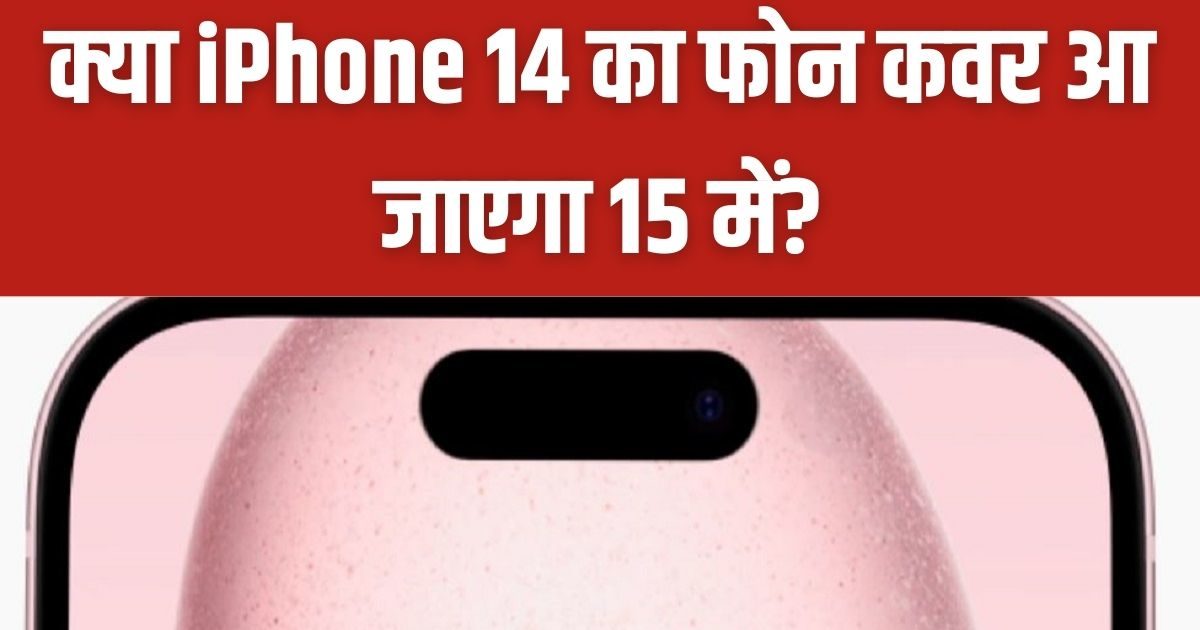 New Delhi. The iPhone 14 and iPhone 15 series have the same display size. But, due to design changes, there is little change in their total dimensions. This may raise a question in some people's minds as to whether the cases designed for the iPhone 14 could come to the iPhone 15 models. Well, the answer is not simple and it depends on whether you want a perfect cover or just a passable one.
Under the iPhone 15 series, like the iPhone 14 series, four models 6.1-inch iPhone 15, 6.7-inch iPhone 15 Plus, 6.1-inch iPhone 15 Pro and 6.7-inch iPhone 15 Pro Max have been launched. The price of this variant is also the same. iPhone 15 Pro and iPhone 15 Pro Max are made of titanium. Whereas, iPhone 14 Pro and iPhone 14 Pro Max have stainless steel body. At the same time, the iPhone 15 and iPhone 15 Plus feature Dynamic Island for the first time.
Also Read: iPhone 15 Will Get This New Setting, Battery Life Will Be Awesome, You Should Enable It From Here
Can the iPhone 14 case fit the iPhone 15?
iPhone 14 dimensions are 5.78 X 2.82 X 0.31 inches (147 X 72 X 7.8mm). At the same time, the iPhone 15 measures 5.81 X 2.82 X 0.31 inches (147.6 X 71.6 X 7.8 mm).
Talking about the overall height, the height of iPhone 15 is slightly higher than iPhone 14. However, both models have the same width and depth. Also, iPhone 15 (171 grams) weighs less than iPhone 14 (172 grams). But, just because of the height, the iPhone 14 case will not fit the iPhone 15 perfectly and you will have to buy a new cover.