Car garage or cafe? Are you confused? Know the story of unique restaurants in Dehradun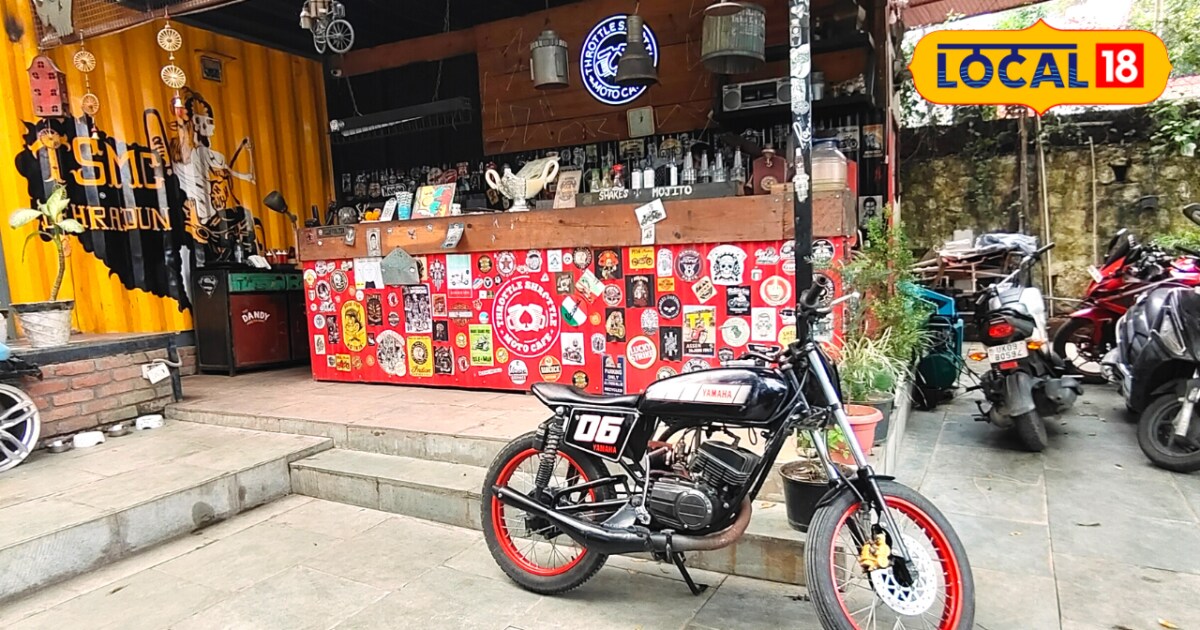 Arshad Khan/Dehradun: Throttle Throttle Moto Cafe located on Rajpur Road in Capital Dehradun is a great place for bikers and car lovers. You would think that it is a bike or car garage, perhaps if you were visiting this cafe for the first time, you would be confused. In reality, it is a cafe built by recycling old bikes, scooters and car parts. Its main branch is located in Gurgaon and this branch located in Dehradun is a franchise outlet.
You have never seen cafes with this theme before in the capital Dehradun or across Uttarakhand. Built on the moto theme, this cafe itself is very unique and decorated very decently. How every part of the bike and scooter has been passionately used in the creation of the cafe. That in itself is admirable. Another special thing about this cafe is that it is pet friendly, that means if you come here you can bring your pets along and let them have fun in this cafe. Usually, whenever we go to a restaurant or cafe, we have to park our bikes, but this restaurant has provided parking for customers to park their bikes on their lawn, which fits perfectly with the theme of their cafe.
First cafe in Dehradun
While talking to Local 18, Tarun said that such a themed cafe cannot be found anywhere else in Dehradun. He says it is his addiction and it is also his hobby. He already loves bikes, so he created a unique theme cafe in Dehradun. The mother branch of this cafe is located in Gurgaon. Moto themed cafes are very friendly and you feel different when you come here. From time to time we keep changing the cafe. We have not done any kind of permanent construction here. Overall, the whole cafe is built on temporary construction and people are loving this place very much.
,
First Published: September 23, 2023, 17:51 IST