Chinese Cabbage is good for bones, keeps heart healthy, also cultivated in India, read interesting history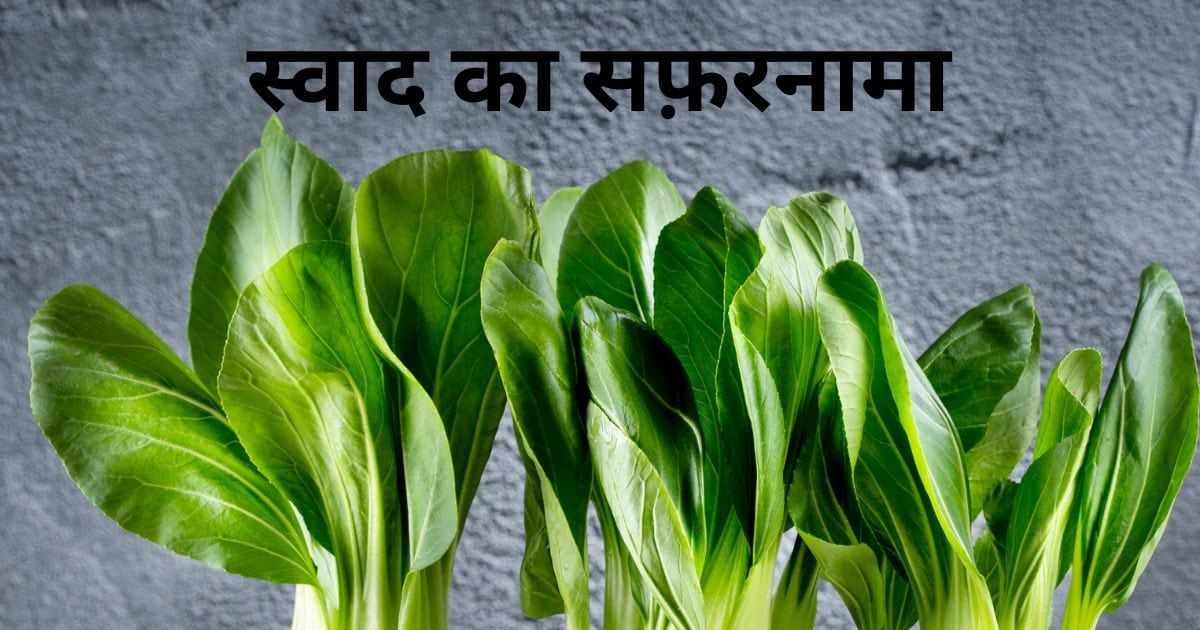 Benefits and History of Chinese Cabbage: Today we are going to tell you about an exotic vegetable, Chinese cabbage. As the name suggests, this vegetable was first produced in China and then spread all over the world including India. This vegetable is very beneficial for health. It is very helpful in strengthening the bones and also helps in keeping the heart away from diseases. This vegetable is rich in vitamins and minerals, so its consumption is gradually increasing. This vegetable is also readily available in India.
More beneficial than spinach
Chinese Cabbage (Bok Choy) is now out of the list of valuable vegetables. This is because botanists have recognized the properties of this vegetable, after which it is easily grown in many countries. This vegetable is special because it contains more vitamins C and A than spinach. If we compare Chinese cabbage with cabbage, it contains more vitamin A. It is tastier, crispier and sweeter than cabbage when eaten raw and softens when cooked. It is easily eaten raw, and its demand in continental and Chinese cuisine is steadily increasing. It can be easily steamed, grilled and even boiled. Special dishes can be prepared with non-veg. Kimchi, a famous dish from countries like Korea, China and Japan, is flavored with Chinese cabbage. Kimchi is a type of pickled spicy salad, eaten with every meal.
Chinese Cabbage (Bok Choy) is now out of the list of valuable vegetables. Photo: Canva
Originated in China and spread around the world
It is clear that Chinese cabbage originated in China. Food historians believe that bok choy began to be cultivated thousands of years ago in the Yangtze River Delta in China. It reached Korea via trade routes in the 14th century, where it became a staple of kimchi. It was brought to Southeast Asia in the 16th century and to Europe and North America by Chinese immigrants in the 19th century. Nowadays it is easily grown and sold in Australia, South Africa, Europe, Canada, America, Caribbean. The special thing is that this vegetable is considered to belong to the mustard family and has nothing to do with the cabbage family. It is cultivated in India in winter. Temperate climate is most suitable for its cultivation.
Also Read: Tartary helps the body fight disease, also keeps food safe, its history is interesting
This cabbage is very special for bones
Indian agricultural scientist and writer Dr. Biswajit Chowdhury In his book 'Vegetables' he informs that the name of Chinese cabbage suggests that it originated in China. Good quality Chinese cabbage can only be grown in moderate to cool temperatures (15° to 20°C). He says that all its cultural practices are similar to cabbage, so it is being grown easily in India as well. Food and nutrition experts consider this cabbage to be very useful and beneficial for the body. The US Department of Agriculture (USDA) believes that this Chinese cabbage contains adequate amounts of vitamin K, calcium, magnesium, iron, zinc, and phosphorus, which help strengthen bones, maintain bone structure, and prevent fractures. There is also a finding that the vitamin K present in it not only increases bone mineral density, but can also reduce fracture rates.
Good quality Chinese cabbage can only be grown in moderate to cool temperatures (15° to 20°C). Photo: Canva
Also beneficial for heart and BP
Cabbage also has miraculous properties to protect the heart from diseases. Its consumption loosens the harmful substances in the arteries, thereby smoothing the blood circulation. Cabbage is also known to contain antioxidant properties, as well as choline (a nutrient that keeps the brain and nervous system smooth and regulates memory, mood, muscle control, and other functions). These ingredients fight inflammation in the body and help protect the body from common diseases. The potassium present in it also helps in controlling blood pressure.