CM Kejriwal and Bhagwant Mann arrive in Udaipur for Parineeti-Raghab wedding celebration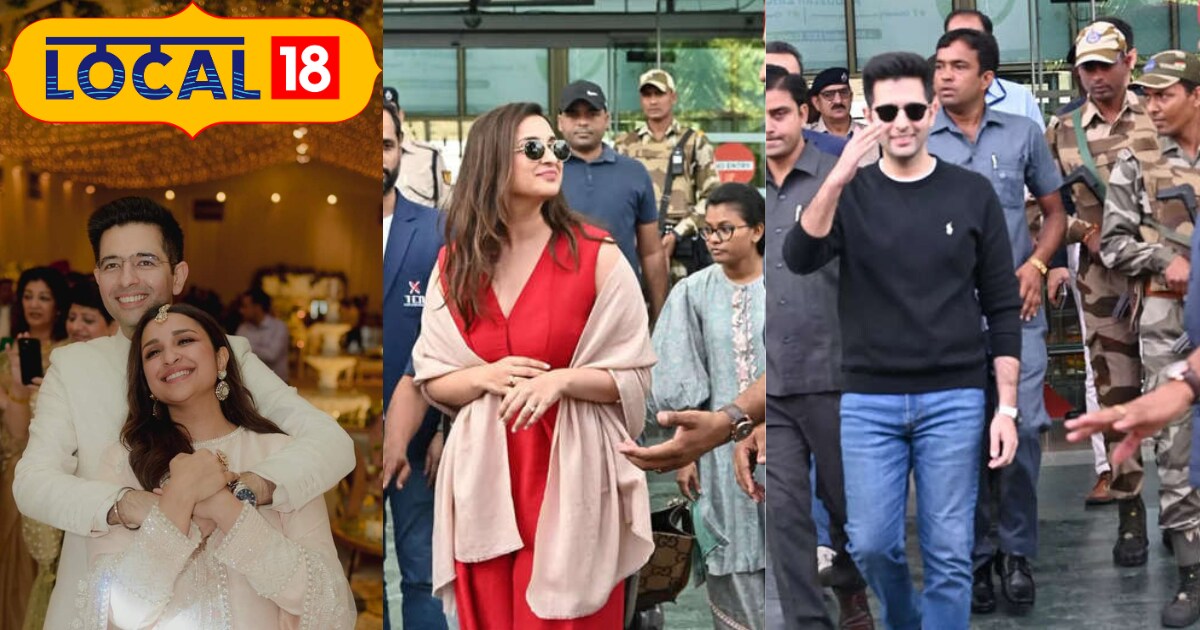 Nisha Rathod/ Udaipur. The entire family reached Udaipur on Friday for the wedding of Bollywood actress Parineeti Chopra and Aam Aadmi Party MP Raghav Chadha in the Lake City. Also present at the royal wedding were poet and actor Shailesh Lodha, actress Bhagyashree, her husband Himalaya and actress Amna Sharif. Apart from Shibang, cousin and mother of actress Priyanka Chopra Madhu Chopra also came. On the other hand, MP Raghav's father Sunil Chadha and mother Alka also reached Udaipur.
Delhi Chief Minister Arvind Kejriwal and Punjab Chief Minister Bhagwant Mann arrived on Saturday. Guests are staying at Lake Palace and Hotel Leela. On Saturday, Manish Malhotra, singer, artist and politician was scheduled to attend the royal wedding. The royal wedding is being held at Hotel Leela. A boat procession will take off from Hotel Lake Palace, situated in the middle of Lake Pichola.
Decoration on pearl white theme
Hotel Taj Lake Palace and Leela Palace are fully decorated due to the royal wedding. The hotel is decorated in pearl white theme. Parineeti's Cuda event will be in the suite where there will be music – Let's Party Light It In Nights. Parineeti and Raghav's family will stay with Rajasthan Police at Hotel Lake Palace and Hotel Leela. Guests are also staying in these hotels, so their security has been increased. Entry is now prohibited without a pass. The wedding procession will take a boat with personal guards from the Lake Palace to reach Hotel Leela Palace, where the wedding will take place.
,
First Published: September 23, 2023, 22:16 IST