CM Yogi's craze in Rajasthan, 'Bulldozer Wall Baba' t-shirts are popular in the city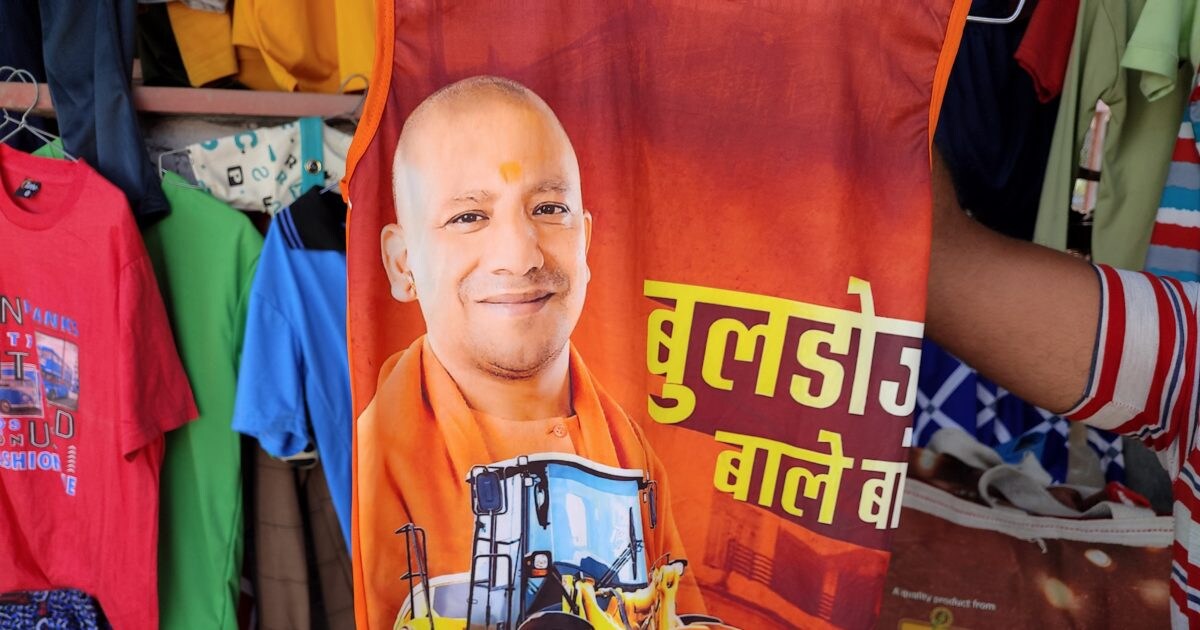 Nikhil is husband/wife. UP Chief Minister Yogi Adityanath's frenzy is now seen in Rajasthan's Bikaner too. Here T-shirts with Yogi's image are seen in abundance in the market. A large number of youngsters are liking and buying these t-shirts. These days, shopkeepers have come up with new t-shirts ahead of the revival Hanumanji fair in Bikaner. People are buying 'Bulldozer Wall Baba' t-shirts when they see them.
Shopkeeper Mangalaram said that there is a lot of demand for bulldozer's father's t-shirt due to the fair. Here the people of the city walk about 65 to 70 km away to have darshan of Hanumanji. In such situations youngsters wear very light t-shirts, so that they feel comfortable and light. He reportedly brought 40 T-shirts. 35 t-shirts were sold in just one day. This t-shirt is still new in the market. A t-shirt is being sold for Rs.75.
Decorate the T-shirt like this
CM Yogi can be seen smiling in this t-shirt with a picture of a bulldozer. Mahakal is also written under the T-shirt. Besides, many t-shirts show the bulldozers and demolished buildings illegally occupied by the mafia. Many t-shirts bear Yogi's name as Bulldozer Baba, Yogi Baba and Bulldozer Baba.
,
First Published: September 23, 2023, 14:48 IST