'Country needs a strong government with full majority' – 10 big takeaways from PM Modi's speech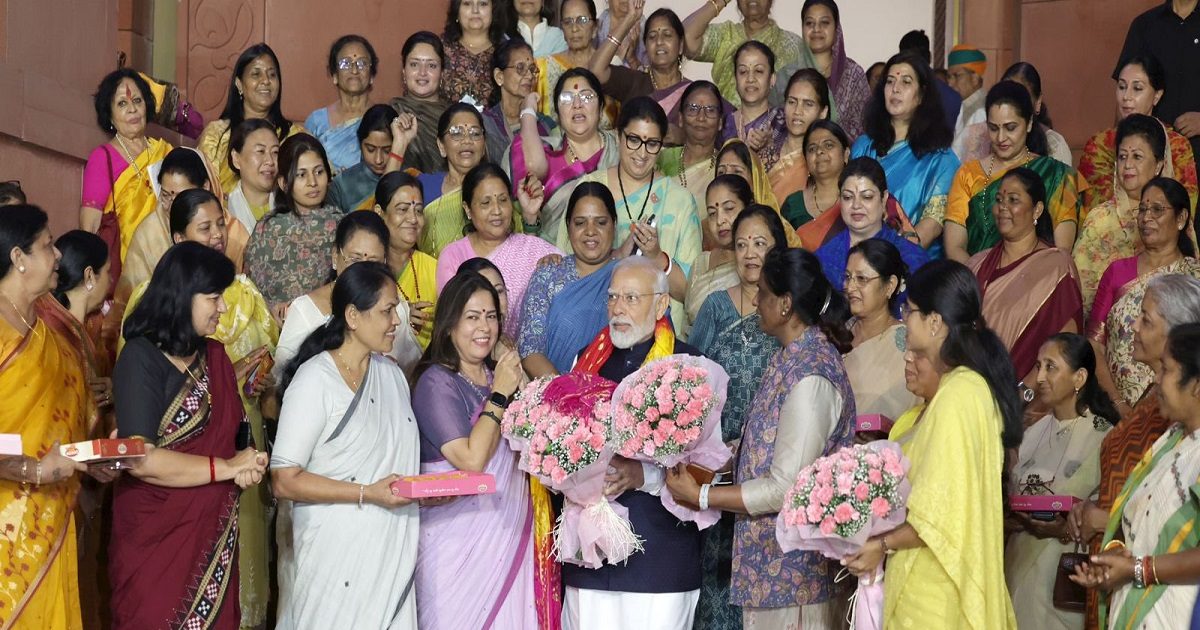 New Delhi: After the passage of the Women's Reservation Bill in Parliament, Prime Minister Narendra Modi expressed his gratitude to the MPs of all parties. "The passage of the bill in both houses of Parliament shows how a majority government can work in the country," Prime Minister Modi said at a reception organized at the BJP headquarters on the Nari Shakti Bandan Act 2023. He thanked the people of the country for giving full majority to BJP in two consecutive Lok Sabha elections. Prime Minister Modi said that having a strong government is crucial to take the country forward, adding that the latest bill is an example of how an absolute majority government can settle issues that have been pending for years. 10 important facts about PM Modi's speech at BJP headquarters…
Yesterday we saw history in the making. It is our fortune that crores of Indians have given us the opportunity to make history. The passage of the Women's Reservation Bill will be discussed for generations.
Reservation of women is not a general law. This is the proof of "New India".
Some decisions can change the future direction of the country. One such decision was the successful passage of the Women's Reservation Bill in Parliament.
This is a great moment in the history of this country. BJP government got the opportunity to fulfill the dream of crores of women. I am proud to be a responsible citizen.
I often talk about women empowerment. This is because I have seen the leadership of women, their hard work and their dedication.
The passage of the Women's Shakti Bandan Act in both Houses is also a proof that the country takes big decisions and crosses major milestones when there is a stable government with full majority.
If there is a stable government with absolute majority, 'Nari Shakti Bandan Act' has become a reality. This Act has once again proved that a strong and decisive government with an absolute majority is very necessary to move the country forward.
In the last 9 years we have tried to break every restriction related to mother-sister. Our government has created one after another such schemes and launched such programs so that our sisters get a life of dignity, benefits, security and prosperity.
To improve India, today India is giving open space to women power. Today the country is removing every obstacle that mothers, sisters and daughters face.
The BJP had been pushing for this law for three decades for women's participation in democracy. This was our commitment. We have shown it completely.
,
First Published: September 22, 2023, 13:22 IST