Dad was watching TV, son sat in front and had a drink, then something happened…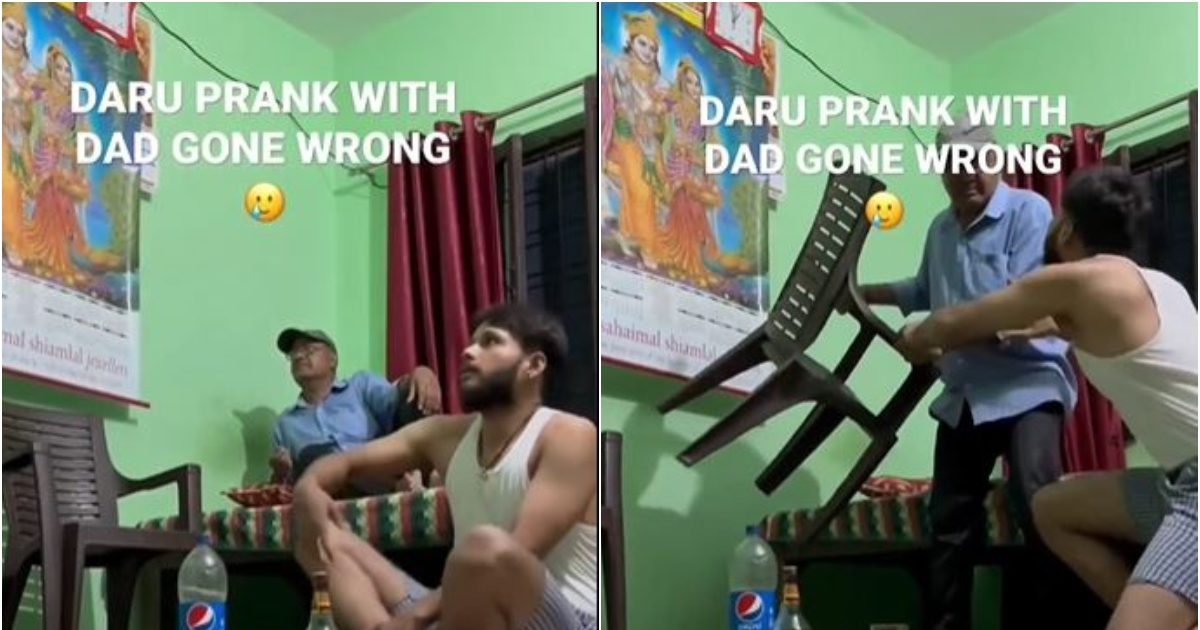 Prank gone wrong: For the son, mocking his father proved costly. His father taught him that Now he wouldn't play such a prank on them even if he made a mistake. A video of the incident is going viral on social media, showing how a father taught his son to stay away from alcohol while he was playing a 'drunk prank' on him.
A user named @ss_king posted this video on social media site 'Instagram'. This video is making waves on the internet. You will surely burst into laughter when you see it. This video posted 6 days ago has received good response on Instagram. Netizens are loving this video so much, that's why the video has received more than one lakh views so far.
…and then the boy started making the pack
The video begins with a scene of a man sitting on a throne watching TV intently. Just then his son came there with a bottle of wine and an empty glass. He is sitting on the ground, and his father is sitting on the throne. Meanwhile, the boy avoids his father and starts making packets of liquor for himself.
Watch the video here
Father caught his son while packing
Just then the father's attention was broken. He asks his son what he is doing. In this the boy says that he is making a pack. Then the boy's father asked him for whom? Now the father got angry after hearing the answer given by his son. The boy told his father that he was making a pack for himself. When the father picked up the chair next to him and tried to beat the son, the boy told his father the truth and said that he was joking. That's when the father's anger subsided.