Danish Ali said on Ramesh Bidhuri's abuse, 'I am thinking of leaving Parliament…' Couldn't sleep all night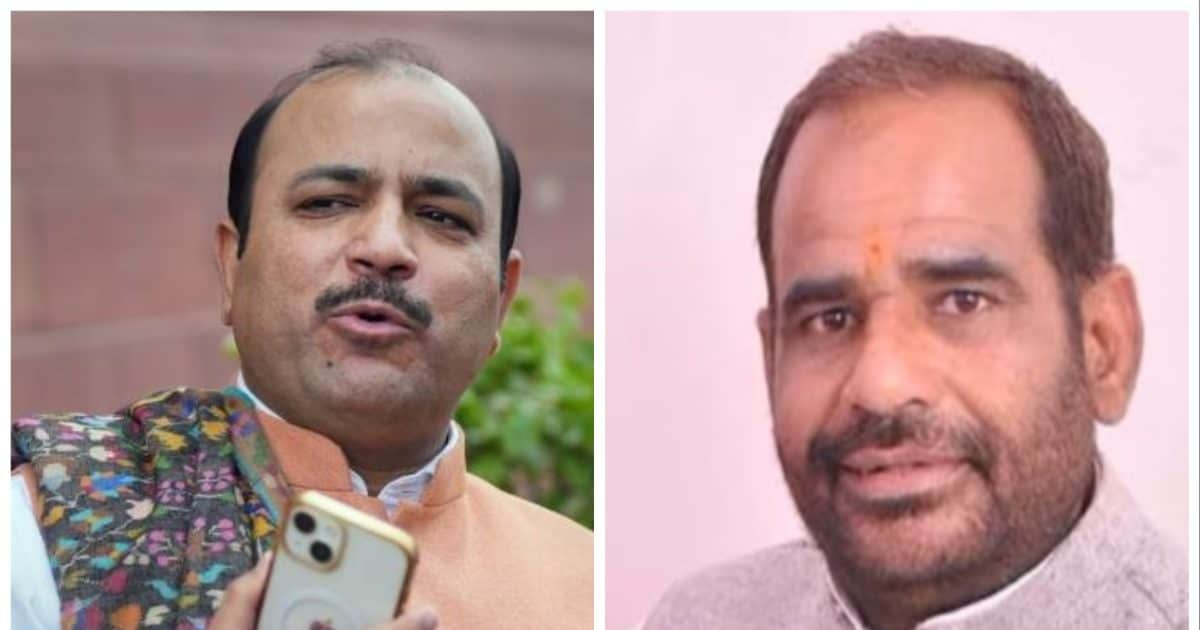 New Delhi: Bahujan Samaj Party (BSP) MP in Lok Sabha Danish Ali has accused South Delhi BJP MP Ramesh Vidhuri of abusing him in Parliament. Following Vidhuri's comments against him in the Lok Sabha, Danish Ali said that if the Speaker did not investigate and take action against the BJP MP, he would consider quitting Parliament. The BSP leader said that if this is the case inside Parliament, one can only imagine what the situation will be like outside.
Danish Ali said he could not sleep all night thinking of the words used against him – 'Mullah Extremist (Muslim Terrorist), Terrorist'. He further said, 'When an elected member like me is in this condition, what will be the condition of a common man. Hope I get justice, Speaker will investigate, otherwise thinking of leaving this Parliament with a heavy mind. Because it cannot be tolerated.
Read- Controversy over comments: Show-cause notice issued against BJP MP Ramesh Vidhuri, 15 days to reply
'Competition among BJP leaders'
MP Danish Ali said, 'Is that why we were elected, why did our forefathers sacrifice their lives for freedom? He (Ramesh Vidhuri) insulted not only me and my supporters but the entire country. Now let's see if BJP takes any action against its MP or he will be promoted and inducted into the Union Cabinet. Not only outside the Parliament, but also within the Parliament, perhaps, the competition to give such speeches has started among the BJP leaders.
Write a letter to the Speaker of the Lok Sabha demanding action
BSP MPs on Friday wrote a letter to Lok Sabha Speaker Om Birla demanding an inquiry and action against BJP MP Ramesh Vidhuri's speech while discussing the success of Chandrayaan-3. He said in the letter, 'I request you to refer the matter to the Privileges Committee for inquiry and report under Rule 227 of the Procedure and Conduct of the Lok Sabha. I have issued a notice and everything is on record; This is the first time such language has been used against an elected Member of Parliament.
'I have been insulted in the temple of democracy'
Danish Ali said, 'I have been insulted in the temple of democracy and two former cabinet ministers are laughing at the widow's speech. If this is not hate speech then what is? Meanwhile, the BJP has issued a show-cause notice to Vidhuri on party president JP Nadda's direction for using 'unparliamentary language' against Danish Ali. However, the Lok Sabha Speaker removed from the record the offensive comments made by the BJP MP from South Delhi, for which Defense Minister Rajnath Singh had to verbally apologize to the opposition in the House. BSP chief Mayawati condemned the incident and said that the Lok Sabha speaker has removed the derogatory comments from the record but the party is yet to take appropriate action against Vidhur. He said, it is sad and unfortunate.
Also read – Lok Sabha Speaker Om Birla, angry at BJP MP Ramesh Vidhuri's behavior, issued a stern warning, saying 'stern action' will be taken if he does it again
Another person embroiled in the controversy is former health minister Dr. Harsh Vardhan, who was seen smiling during his speech on Bidhuri Ali. After this incident, his name started trending on X (formerly Twitter). Dr Harsh Vardhan issued a statement saying, 'I have been dragged into this unfortunate incident' and people are using it to 'tarnish my image'. He also alleged that both MPs were using unparliamentary language against each other. Harsh Vardhan said, 'During my 30 years of public life, I have worked closely with millions of Muslim brothers and sisters in my constituency as well as colleagues from different walks of life. I feel sad and insulted that some self-interested person has dragged my name into it.