Daughter-in-law's unique art and mother-in-law's voice… The story of this unique mother-daughter duo is emotional.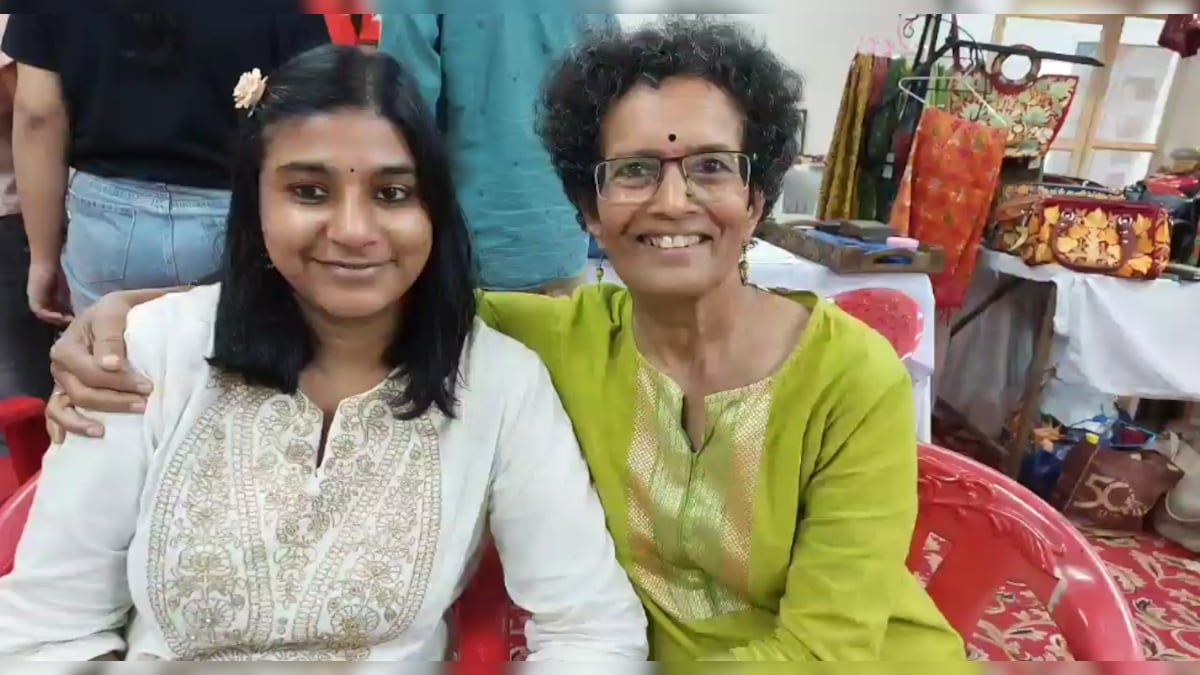 Anjali Singh Rajput, Lucknow: Whenever it comes to mother-in-law and daughter-in-law relationship, the first image that comes to mind is that of mother-in-law who abuses her daughter-in-law. But Lakshmi Kaul, a resident of Lucknow, broke this old practice and set a new example in front of the society. Actually Lakshmi Kaul's daughter-in-law Neha cannot hear or speak. Lakshmi Kaul's son can neither hear nor speak.
Both of them got married to Lakshmi Kaul about 10 years ago. In the last 10 years, he brought out the hidden skills of his daughter-in-law and started setting up stalls at exhibitions from place to place to give her a platform.
You will be surprised to know that this duo is a unique mother-in-law and daughter-in-law duo in the world as Neha sits at every stall in every exhibition, but becomes the voice of her mother-in-law Lakshmi. Neha. We are saying this because Neha's mother-in-law Lakshmi Kaul handles the entire task from telling the price of Neha's products to explaining its specialties to each customer and taking the money from the customers and handing it over to Neha. Everyone is praising this Lucknow mother-in-law and daughter-in-law.
Lakshmi said, she laughed a lot hearing this. When people say that you are mother-in-law and daughter-in-law are a completely different pair. He said that the day every mother-in-law starts treating her daughter-in-law like a daughter, misunderstandings and old customs will be broken.
This is how Neha became his daughter-in-law
Lakshmi Kaul said, she runs a school. Her son can neither hear nor speak. One day a parent came to the same school. He saw Lakshmi talking to her son in sign language. After this, the news of Neha's relationship reached Lakshmi at school. During the conversation, it was learned that Lakshmi's son and her future daughter-in-law studied from the same university. Then both of them got married from here today it has been 10 years.
Everyone is surprised by Neha's talent.
Lakshmi's daughter-in-law Neha is 37 years old and has great authority over stone art. Stone art means creating art on stones and giving them shape and color. Also, Neha can create a portrait of any person just by looking at him. People who buy their products are also loving it. If you too want to cheer up Nehar by buying her beautiful creations, you can contact her on 094151 04695.
First Published: Sep 24, 2023, 09:07 IST