Delhi University elections after four years, who will win this time?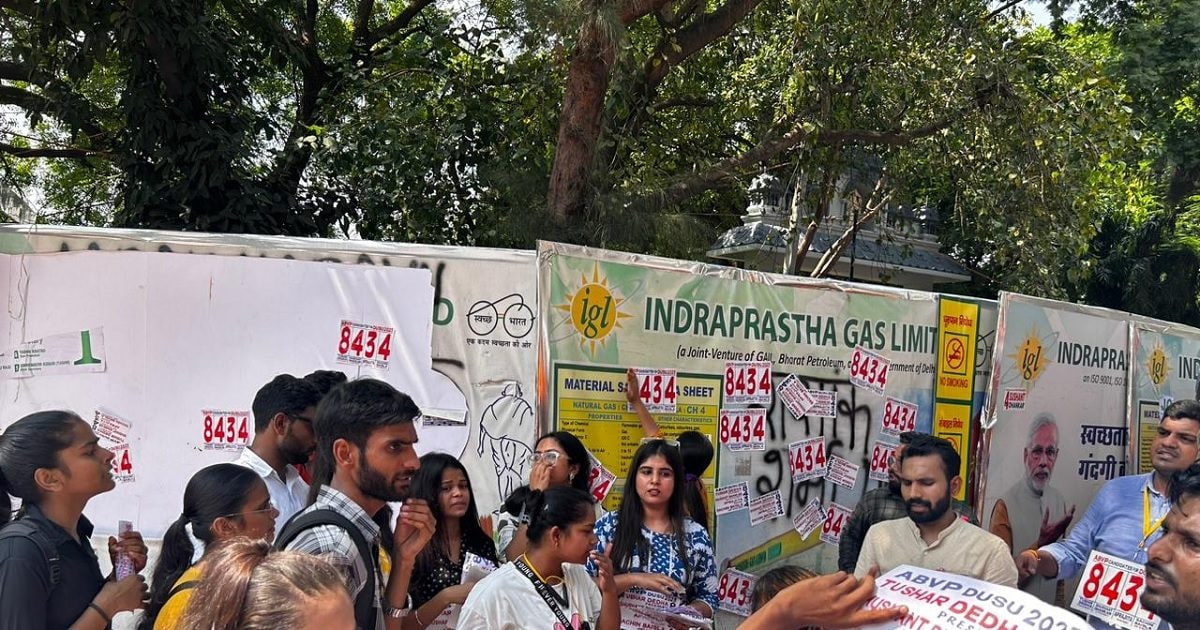 DU Elections 2023: After four years, Delhi University Student Council elections are going to polls today. Elections were not held in the last three years due to Corona. Enthusiastic students because of the long gap election. Elections are being held for the posts of president, vice-president, secretary and joint secretary. This year 24 candidates are contesting. The main candidates are ABVP and NUSI Tushar Dedha is the candidate for president post from ABVP. Hitesh Guligu is contesting for the president post from NSUI.
Other candidates for the post of president
From left organization AISA- Ayesha Ahmed Khan.
From SFI – Arif Siddiqui is the candidate for the post of president.
From Hansraj College- Himanshuthakur,
From Laxmibai College- Shimpi,
Department of Library and Information Science- Shraddha Gupguta,
Satyam A & Tibia College – Soumya Kumar
There are polling stations in 52 different colleges and centres. Voting is being conducted in 680 EVM machines. Elections are being held in two shifts today. Voting was held in the first shift from 8:30 am to 1 pm. Second shift time is 3 pm to 7:30 pm. Counting of votes will take place on September 23.
What did the organization promise?
The manifesto of RSS student body ABVP had themes of patriotism, nationalism, cheap metro passes, hostels etc.
NSUI has sought votes on equal opportunity for all, campus corruption, 14 percent GST on hostels, non-presentation of DUSU budget and bullying by ABVP.
AISA and SFI have sought votes to increase hostel seats, reduce canteen rates and provide cheaper metro passes.
Also read-
Success story: Father lost his eye, mother ran a private job, son studied from this university in UP and got a package of 42 lakh rupees.
Success Story: A story of perseverance who first dropped out of IIT and then resigned as IAS.