Despite assurances from Rahul Gandhi, the brave woman of Devagarh is forced to wander.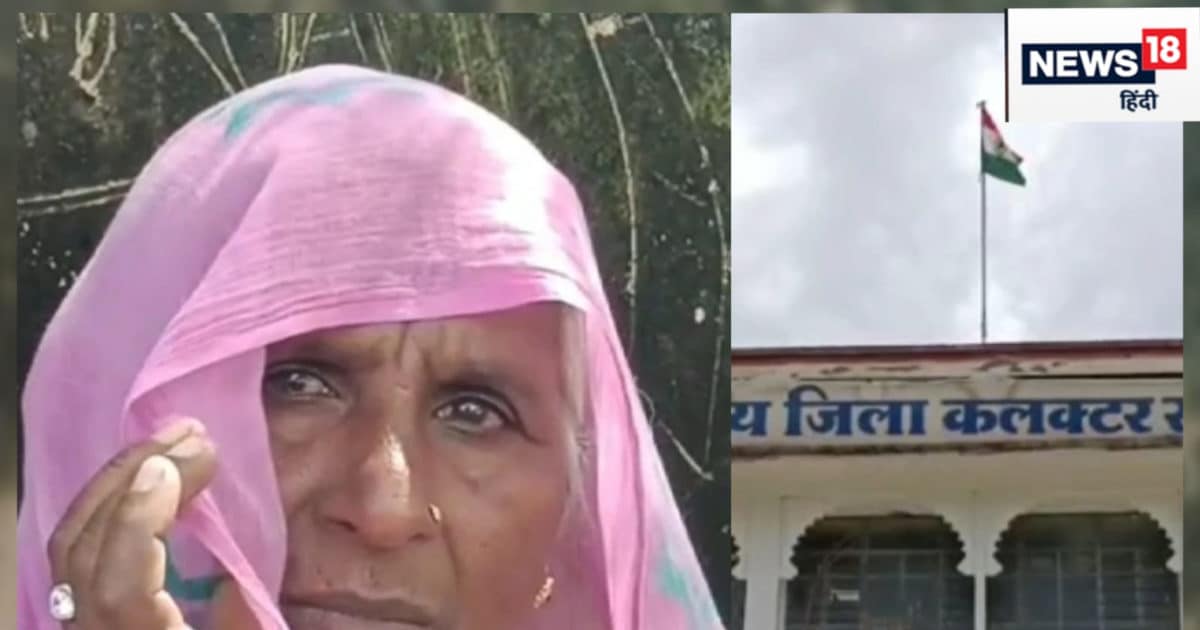 Rajsamand, despite Rahul Gandhi's assurances, a brave woman from Rajasthan is forced to wander. He appealed to many leaders including Chief Minister Ashok Gehlot, Speaker Joshi, Revenue Minister for help, but still he did not get his due. Even after almost 35 years, Veerangana was not given land. Her husband Lt. in Operation Blue Star. Veer Omkar Singh was martyred. Now the administration mentions the rules for allotment of land in Bikaner area. Now the big question is how will the brave women of Devagarh go to Bikaner and do farming?
The district administration says that there is no 25 bigha of land in that area. When will the wait for the land of Fulan Devi end?
Phoolan Devi has been struggling for 35 years
A brave woman from Rajsamand district has been fighting for her rights for the past 35 years. The situation is such that despite assurances from Congress leader Rahul Gandhi and Chief Minister Ashok Gehlot Despite the assurance, Veerangana did not get his due. Administrative officers are reluctant to act by citing rules and ignoring people's sensibilities. According to information, Lt. Naik Omkar Singh, a resident of Sirola village in Devagarh tehsil, was martyred while fighting terrorists during Operation Blue Star in 1984.
Also Read: Rajasthan News: CM Ashok Gehlot to gift many projects, know what will be special for Jaipur
According to the government's martyr package, it was announced that 25 bighas of land would be given to Phoolan Devi, the martyr of Omkar Singh. The government had expressed its desire to give Phoolan Devi 25 bighas of land in Bikaner area, but considering the condition of her family, she demanded to give this land only in Bheem Devgarh area. But even after 35 years, Veerangana is still going around government offices and leaders to demand her rights. Chief Minister Ashok Gehlot, Assembly Speaker CP Joshi, Revenue Minister and Congress leader Rahul Gandhi have also given assurances and confidence for allotment of land to Veerangana. Despite this, the administration is reluctant to mention the rules.