Devotees throng to catch a glimpse of the miraculous tableau of Ganapati, modeled after Kedarnath Dham.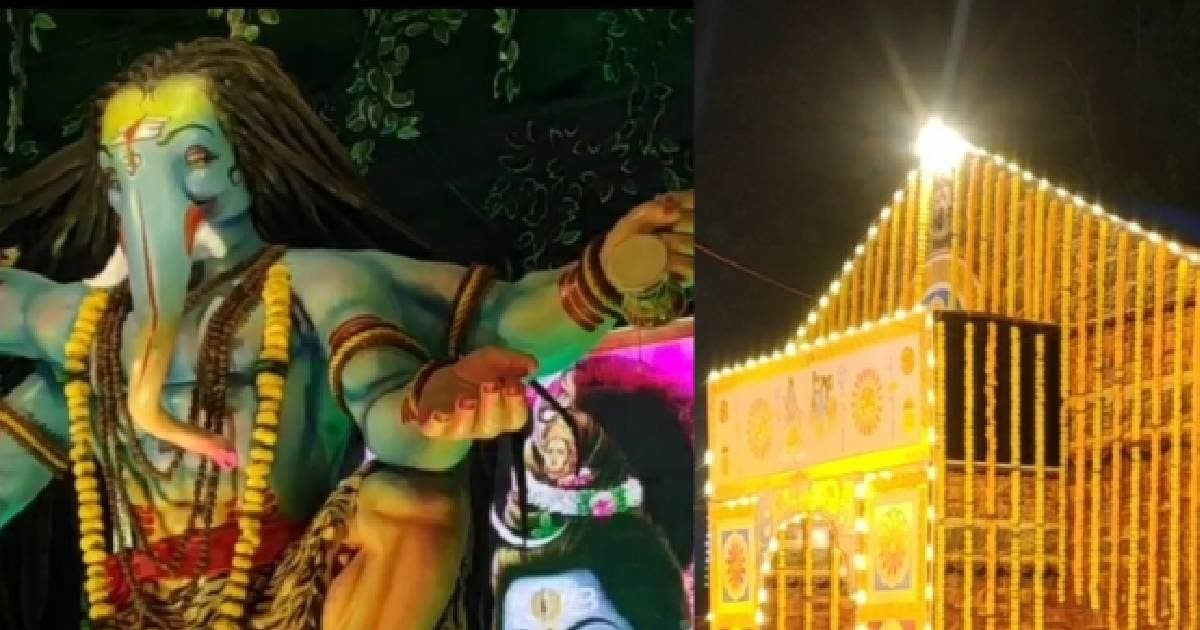 Praveen Mishra, Khandwa:Ganesha festival is celebrated across the country. Beautiful idols of Ganapati Bappa are installed and decorated in attractive tableaus at various places. In the same vein, a permanent tableau based on the Kedarnath Dham has been constructed in the NVDA Colony in Khandwa, Madhya Pradesh, with a pandal similar to the Kedarnath temple and an 11 feet tall clay idol of Ganapati Bappa worshiping Shiva. Tandava is established. This beautiful statue was created by the sculptors of the city. A large number of people come from the city and surrounding countryside to see it.
Giving information about the permanent idol, Saket Dixit of Ganesh Mandal said, We have been installing idols during Ganesh festival for 40 years. So far we have installed beautiful idols of Ganpati Bappa in various forms. But this is our first attempt to create a tableau, under which we have created this pandal with attractive electrical decorations mirroring Sri Kedarnath Dham, one of the 12 Jyotirlingas located in Uttarakhand.
'Eleven feet high clay statue will be made'
In addition, Nandi Maharaj also installed Shivalinga symbolic of Sri Kedarnath Jyotirlinga inside the pandal. An 11 feet high clay idol of Lord Ganesha holding the Shiva Tandava has also been installed. This mook cost Rs 5 lakh to make and was prepared by local artisans.

Bhasma Aarti of Kedarnath Baba will be held
Saket said, various programs are being organized for children during this 10-day Ganesh festival. Also, on the last day of the festival, local residents will organize Maha Aarti by offering 56 bhogs to Ganapati Bappa. Cremation will take place at Sri Kedarnath Dham which includes 12 Jyotirlingas.
,