'DIG madam used to lock room and beat with stick', reveals constable's agony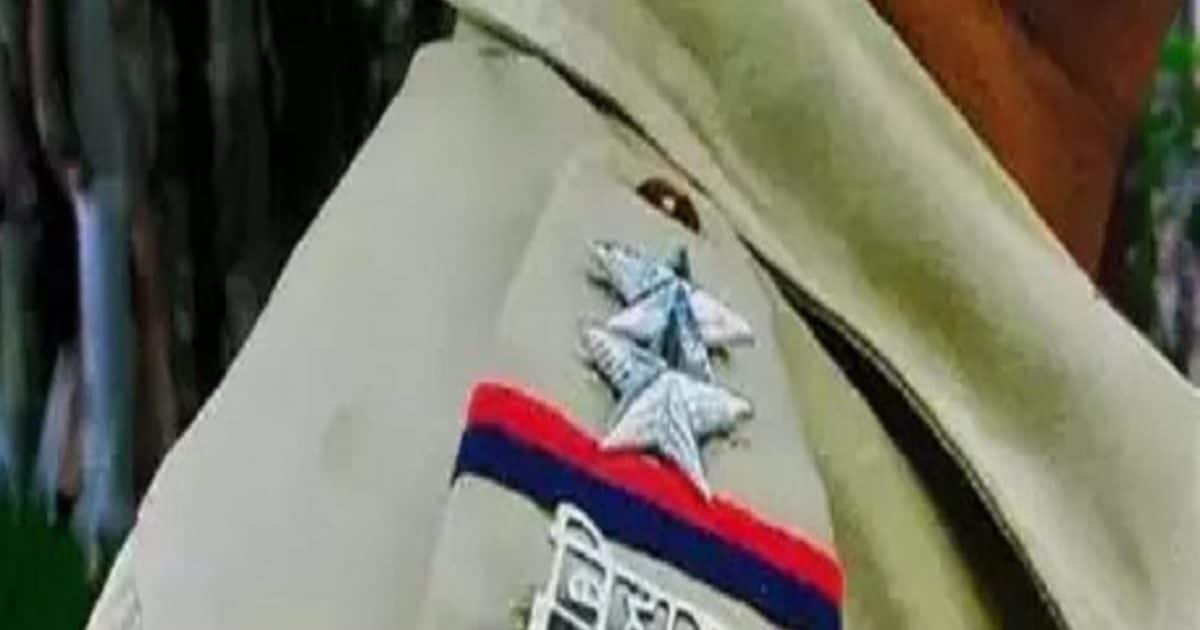 Patna. I am an Armed Constable in Bihar Home Guard. For security, I was assigned to Bihar Police Radio located at Bailey Road. But, but Line Babu always pressured me and sent DIG Anusuiya to Ransingh Sahu's house. There madam and her husband forced her to do housework. I do what is worth doing. I don't do anything that can't be done. In such a situation, if I refused, I was threatened to be framed in a false case and sent to jail. After closing the room, madam beat him with a stick. Gets bitten by her pet dog. I am child of dalit family. I should be removed from duty here. I can't do duty here. This is the pain of home guard constable Shashikant Singh, a victim of torture by DIG Anusuya Ransingh Sahu, who gave his written complaint to DG Shobha Ohatkar on October 18, almost 11 months ago.
Stories of torture of constables by IPS Anusuya Ranasingh Sahu, who was made DIG of Civil Defense after his removal from Bihar Home Guard and Fire Service, are now coming to light one after the other. At the time Constable Shashikant was tortured, the woman was posted as DIG in IPS Bihar Police Radio (Wireless Service). A copy of Constable Shashikant Singh's written complaint has now been made public.
'I shut the door when I screamed'
According to the written complaint, Anusuiya Ranasingh Sahu was the DIG of Bihar Police Radio. Meanwhile, Home Guard Constable Shashikant Singh (11835), Constable Naresh Prasad Singh (11542), Constable Devendra Yadav (2302), Constable Arvind Kumar and Jai Ram Sharma were in charge of the armed guard. On October 15, 2022, Line Babu said that he had to go and work at DIG Madam's house. Shashikant did not agree to go immediately. He said we will not go. Despite the denial, Line Babu applied pressure. Then Shashikant went to DIG's house. There he is asked to wash ceiling fan and ceiling. The constable demanded a table or ladder. The constable claimed in his complaint that as soon as the woman DIG heard her claim, he started slapping her. Beating him with a stick. The door of the room was closed when he started screaming. After that he was bitten by his pet dog. His dog has bitten four places on my body. When the gate was opened at 7 pm, he escaped from there. reached out to his friends. From there he was taken to Rajvanshi Nagar Hospital. The treatment was going on there.
The DG demanded strict action
On the third day of the incident, on 18 October 2022, the victim made a written complaint to Constable Shashikant Singh DG Shobha Ohatkar about the incident that happened to him. It was also reported that IPS Anusuiya Ransingh Sahu had falsely accused three Bihar Police constables of burglary at her house and lodged a fake FIR against them. He has also sent one of his cooks to jail in the past. Such activities are done regularly by them. It is not suitable for us to be there and work under such circumstances. This whole matter should be taken seriously. He should be investigated. In his complaint, the constable demanded from the DG that strict action should be taken against Anusuiya Ranasingh Sahu if found guilty.
The DIG investigates and sends a report to the Home Department
DG Shobha Ohatkar has taken the matter seriously. On October 19, 2022, the day after receiving the complaint, he handed over the investigation into the matter to the then DIG Home Guard and Fire Services Arvind Thakur. Then the investigation began. On 26 December 2022, Arvind Tagore issued a letter to Anusuiya Ransingh, seeking her opinion within three days on the constable's complaint. But madam did not send it to the side. For this reason, a letter was issued in their favor for the second time on January 10, 2023. Then on January 12, Anusuiya Ranasingh Sahu gave his side in writing. 5 Home Guard Constables including Constable Shashikant posted in Bihar Police Radio were alleged to have neglected their duty. The allegation of the Constable is untrue and baseless.
After completing his investigation, on January 30, Arvind Thakur submitted a report to the DG in which he justified the constable's allegations against the woman IPS. Based on this, on May 31, a report was sent by the Home Guard and Fire Service to the Joint Secretary, Reserve Wing, Home Department and a recommendation was made to him to take necessary action against Anusuiya Ranasingh Sahu.