Do you know the importance of incorporeal and corporeal makeup? special v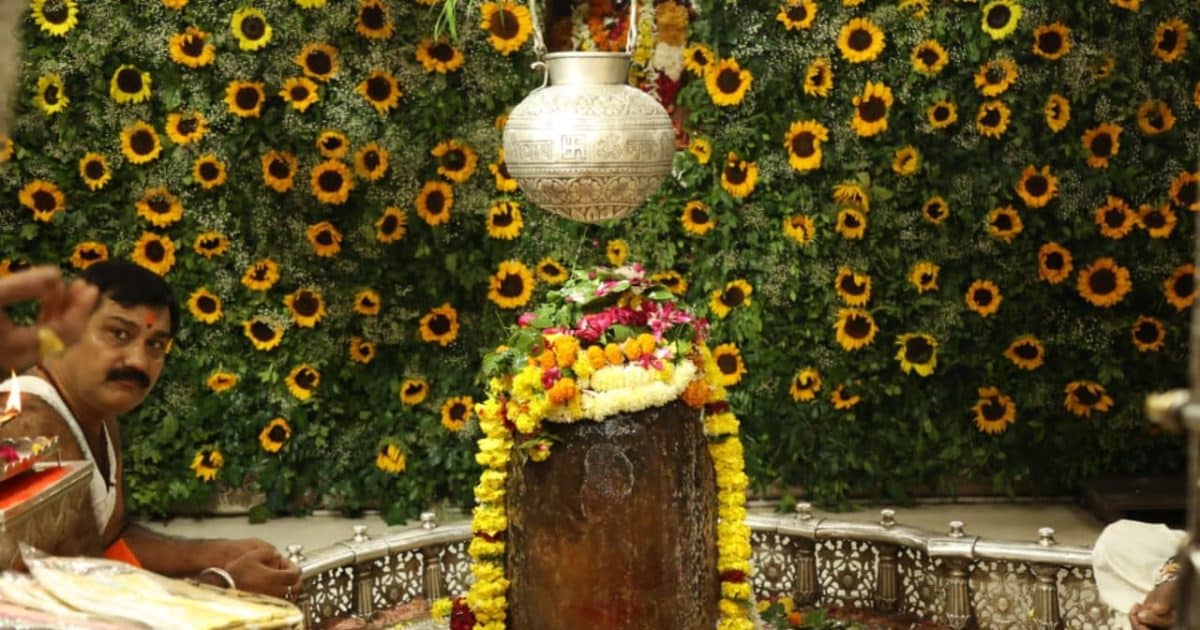 Shubham Marmat/Ujjain: The court of the world-renowned Baba Mahakal is flooded with faith every day. Devotees come from far and wide to have darshan of Baba Mahakal, lakhs of devotees gather here every day. Mahakal Baba gets different types of makeup and aarti every day which is famous in the country and abroad. Let's find out which aarti these are.
Every day there are two types of makeup
Baba Mahakal has different decorations every day. Baba Mahakal's Bhasma Aarti and other aartis are famous not only in the country but also abroad. So there is a constant crowd of fans here. Priest Mahesh Guruji said, Mahakal Baba has two types of beauty.
2 – Formless Makeup- After 4-5 pm after Panchamat Puja, when Baba Mahakal is given physical form, any devotee who wants to do this make-up can offer make-up materials. The priestly class does that decoration.
Priest Mahesh Guruji Ji said that the world famous Baba Mahakal Maharaj has his own tradition, which has been going on for many years. Among which Baba's Rupcharcha, Baba's Aarti, Baba's Mahakal Forest and the city of Ujjain are famous in the country and abroad.