Dussehra 2023: When is Dussehra? Know the timing and significance of Ravan Dahan from Kashi astrologer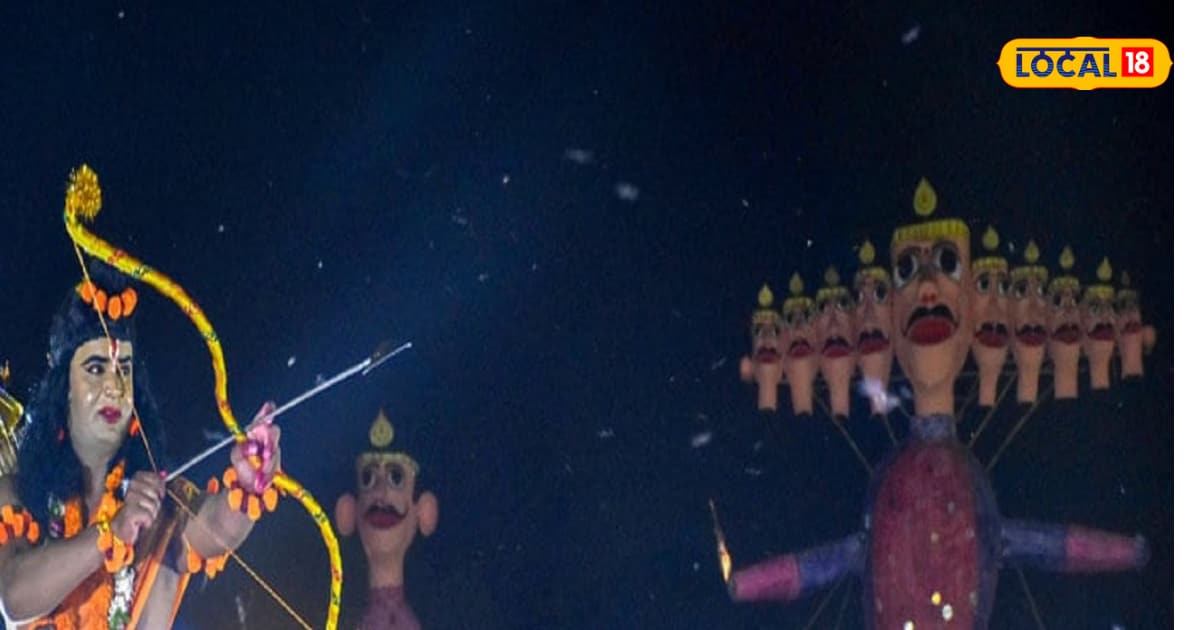 Abhishek Jaiswal/Varanasi: Dussehra is a great festival that symbolizes the victory of good over evil. It is also called Vijayadashami. Dussehra (Dussehra 2023) is celebrated on the tenth day of Shuklapaksha in the month of Ashwin. According to legend, Lord Rama killed the Lankan king Ravana on this day. So on this day effigies of Ravana are burnt all over the country. Also on this day there is a ritual of Shastra Puja. Let's find out from Kashi astrologer Pandit Sanjay Upadhyay when the grand festival of Dussehra will be celebrated this year.
According to Panchang, Ashwin month this year will start at 5.44 pm on October 23 on Dashami Tithi of Shukla Paksha, which will last till 3.15 pm on October 24 the next day. As per Udayatithi, Vijayadasami festival will be celebrated on 24 October.
Two happy coincidences
Astrologer Pandit Sanjay Upadhyay of Kashi said that two auspicious yogas are also being formed on the day of Dussehra this year. According to Panchang, Rabi and Viksha Yoga are also forming on 24 October 2023. The auspicious time for Ravan Dahan on this day will be from 5.40 pm to 8.10 pm. During the dew time, effigies of Ravana, Meghnath and Kumbhakarna will be burnt across the country.
Weapon worship law too
Apart from burning Ravana on the day of Dussehra, there is also a tradition of worshiping weapons. Shastra Puja is also performed early in the morning on this day. Also Maa Durga is sent away on Dashami, nine days after Sharadiya Navratri celebrations.

(Note: This news is based on religious beliefs and astrology. News18 does not confirm its authenticity.)