Elders fried in mustard oil became a favorite of people, a cure for colds and coughs.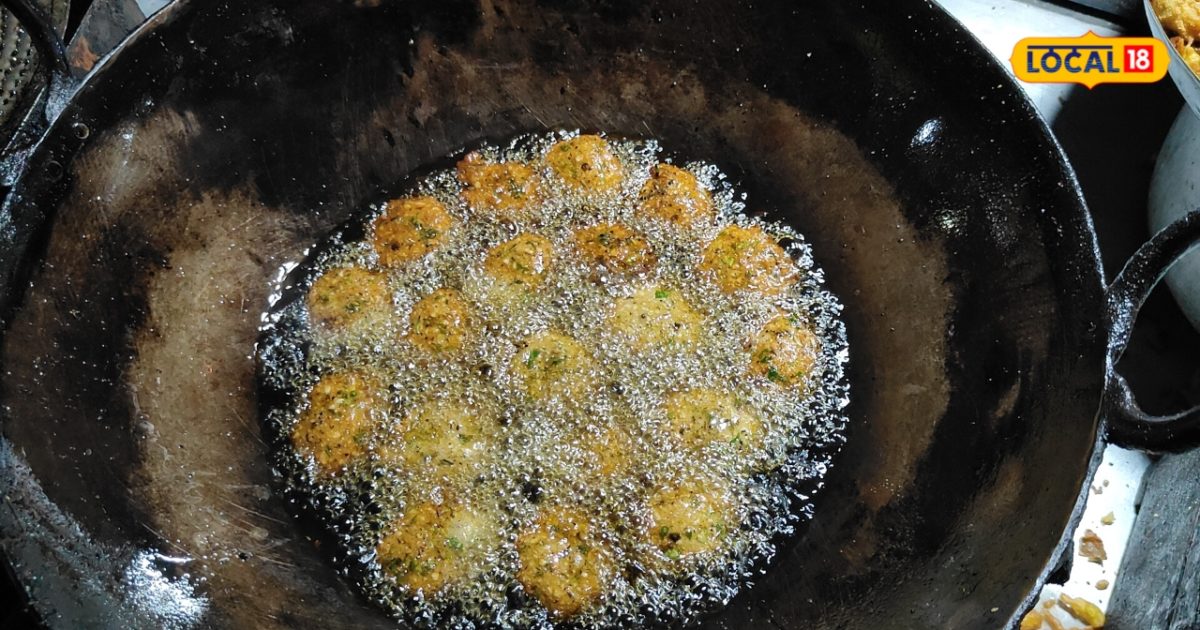 Rupanshu Chowdhury, Hazaribagh, Monsoon season is going on in Hazaribagh. People love spicy fried food during light rains. In such situation people prefer to eat local street food of Jharkhand. Among these street foods, bara, a street food, is considered as a remedy for cold in home remedies. If you are from Hazaribagh and looking for a bara shop where you can eat delicious bara, Bikki Thela can be the perfect option for you.
Bara, Dhuska, Piyagi and Alu Choup are being sold at Vicky's stall at Hazaribagh's Sardar Chowk for the past thirty years. People come from far and wide to eat here. As the monsoon and cold season approaches, the demand for this bara increases. All these items are fried in mustard oil. To enhance the taste of Garam Bara, the shop has options like Onion Kuchi, Coriander Mint Chutney and Tomato Chutney. Bara price is 5 rupees per piece.
The method of preparation is special
Vicky, the operator of the vendor's shop, said that the method of making this bara is special due to which it proves to be more effective in seasonal diseases like colds. To make it, urad dal is pounded and mixed with black pepper, cumin and coriander. It is then shaped into flat balls and cooked in hot mustard oil.
Cooking in mustard oil enhances its taste. Then it is served hot to the customers. A customer suffering from cold is given black salt instead of chutney. Urd dal and black pepper are effective in treating colds and coughs.
Here's the taste
To taste this amazing Barreka, you have to come to Vicki's stall at Sardar Chowk, Hazaribagh. You can take the help of Google Maps to reach here.