Even today these printed boxes are the lifeblood of weddings, priced from Rs 500 to Rs 5 thousand.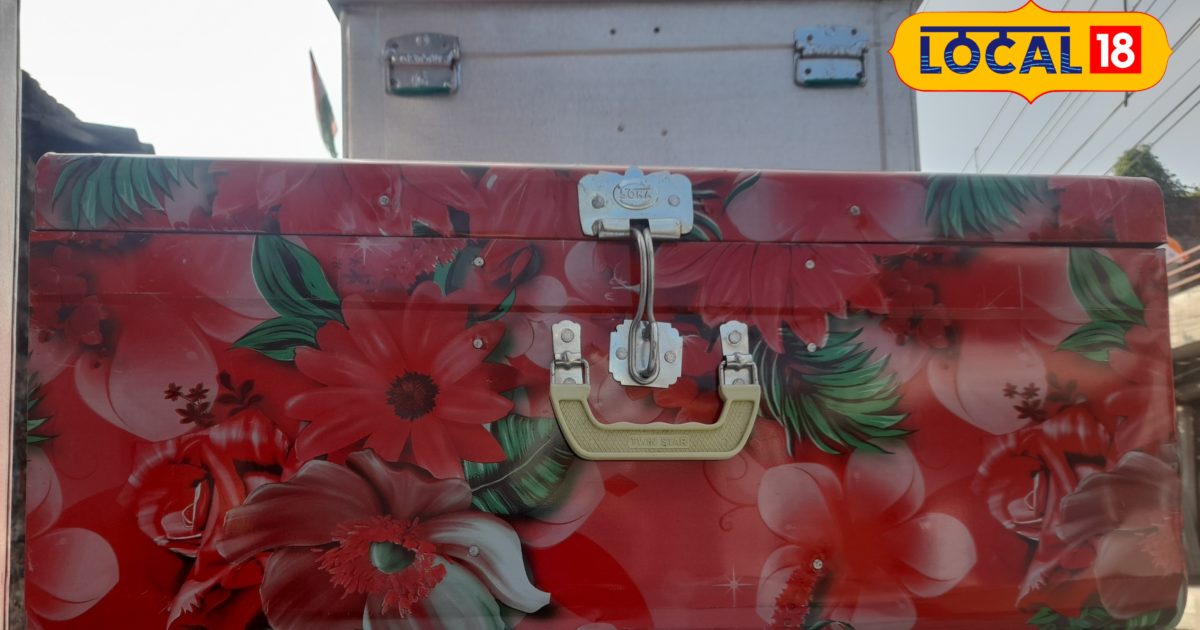 Rajat Bhatt/Gorakhpur: Gorakhpur district of Uttar Pradesh has many places where glimpses of ancient civilization and culture can be found. All this makes the city more special. Even today you will find many things in this city that preserve both its identity and its civilization.
In fact, similar ancient craftsmanship can be seen even today in Humayunpur in the city. Where the workers make the boxes with their own hands and sell them in this market. People buy small boxes used in weddings from here. Even today old memories and civilization can be seen here with this box.
Printed Box Shop
After coming to the city, from Gorakhnath Temple to Humayunpur Mor, you will see only box stores. The world is moving forward and in the new age people like to buy new things. But even today in Humayunpur of the city artisans make and sell boxes with their own hands. Even today printed boxes are made here which are used in weddings. Two artisans prepare about one box, which takes them two to three days. The materials for its manufacture are brought from Kanpur and outside. After the box is ready, it is sold in the local market.
The price starts from 500 taka to 5 thousand taka
Where as many new items including trolley bags are used in weddings today. Abdullah Ansari, who runs a shop in Humayunpur of the city, said that the boxes made here are still used by people for weddings, which is an old tradition. Besides this, it is used for many other purposes. After making this box, its price in the market ranges from 500 to 5000 rupees. The special thing is that the artists here prepare the box according to your design and model.
,
First Published: September 22, 2023, 12:15 IST