Every novel and story book can be found in this market of Gorakhpur, know what is special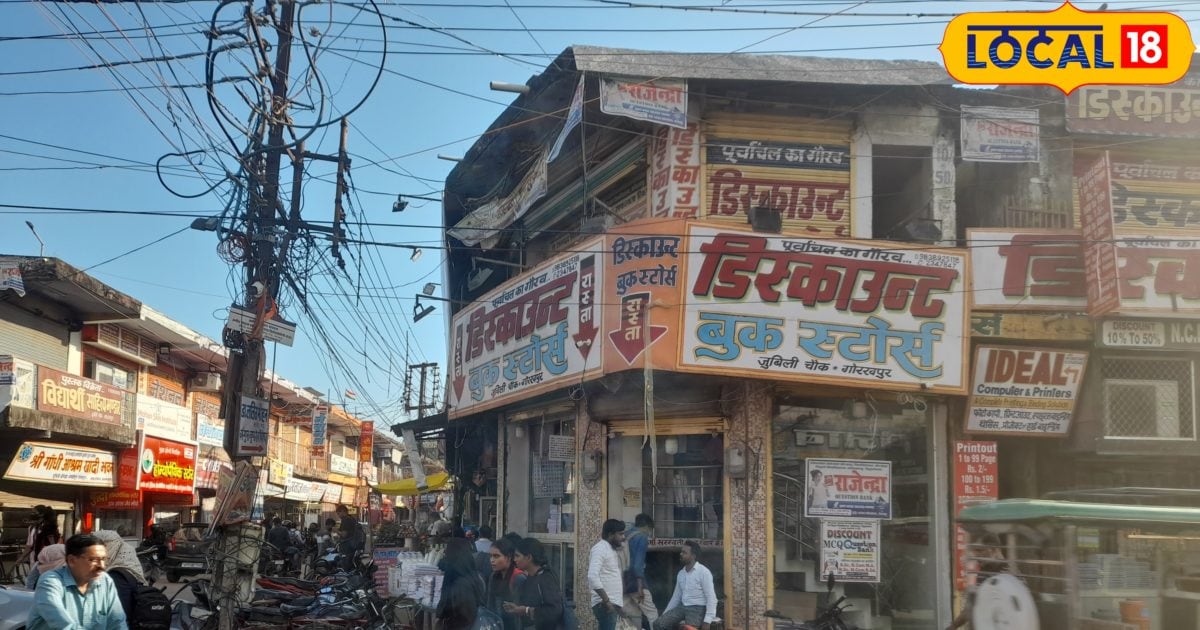 Rajat Bhatt/Gorakhpur: Gorakhpur has many markets known for their specialties. In those markets there is a demand for a particular product that is available only there. There is a similar market in the city where students can read every book of noble literature and stories.
If his favorite Nobel and stories are not available in this market, then you will understand that there is no market like it in this city. This market is located in Bakshipur, Gorakhpur, where all kinds of noble stories and literature are available for students to read.
There are more than 100 books
Actually, this market is located in Bakshipur in Gorakhpur and has more than 100 bookstores. Dwivedi Bhai and Vidyarthi Pustak Mandir are the most exclusive shops in this bazaar of Bakshipur. Uttam Agarwal, who was sitting with student books, said that even today, Nobel literature and story books are available in his shop.
Students still buy those books from here. English novels are especially in demand in recent times. Which people keep with them and students like to read it. There are some books that need to be ordered. But we do not send refunds to customers.
All kinds of books are available in the market.
All kinds of books are available in this market. Moreover, this market is so big that people from neighboring districts come here to buy books and coffee. But currently the demand for Nobel books is the highest in the market.
Amit, a student who came to the market to buy books, said that Nobel is bought so that one can read it in leisure time and gain some knowledge from it. Especially at this time students are studying Nobel. But in recent times the demand for literature has also increased. From Premchand to Bachchan's Madhushala and writers like David Jay, James Clear, Nobel are present in this market.