Fancy market for small children! Uniforms and lehengas are also available, starting at just Rs.100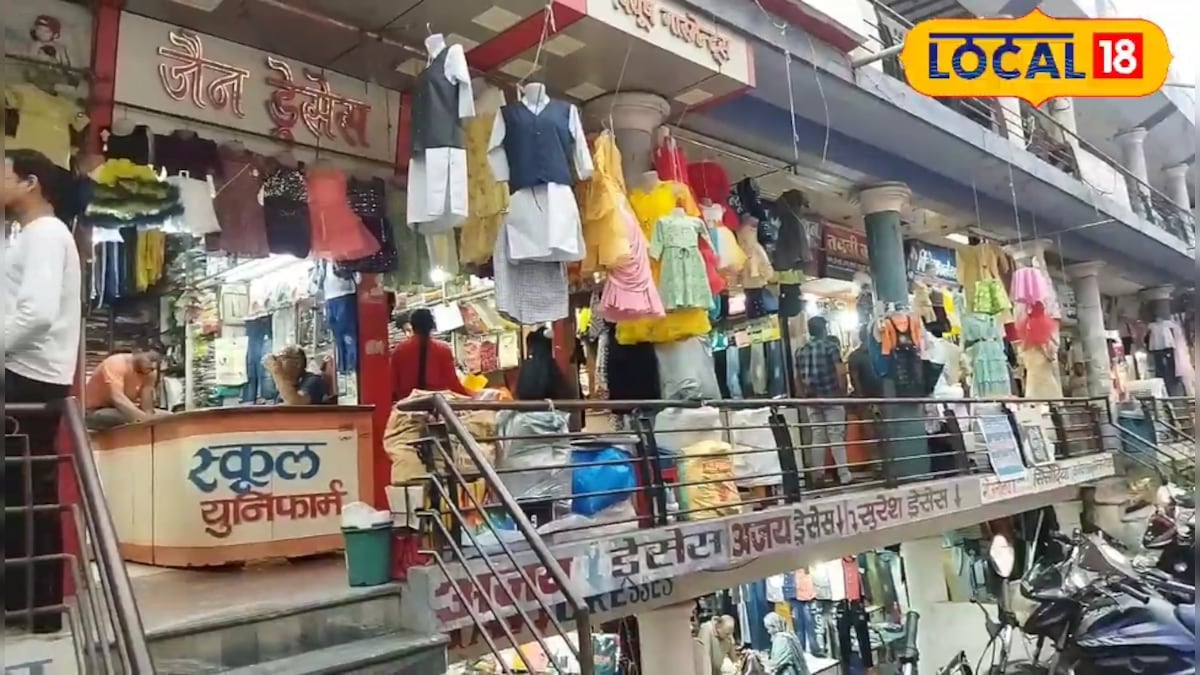 Megha Upadhyay/Indore. Indore city has many types of markets, among which Subhash Chowk is famous for children's clothes. Children's clothes are quite expensive these days. They are cheap online but the quality is poor, but there is a market in Indore's Subhash Chowk that sells cheap children's clothes of very good quality and variety. Apart from fancy and colorful clothes, school uniforms are also available here at a much cheaper price than other shops in the market. So people of Indore city often buy kids clothes from here.
According to market president Rajesh Jain, there are all the shops there. All are 40 years old. And since then people have been trusting him. All the clothes are sourced from cities like Mumbai and Kolkata. Besides, local manufacturers buy many fabrics wholesale. which are retailed at a lower price. This includes clothing from newborn babies to 14-15 year olds. Also included are frocks, jeans, t-shirts, shirts, school uniforms and children's used towels and socks.
Cheapest market in Indore
In this market, newborn baby clothes start from just ₹ 100 and prices are determined by design and age. Which is cheaper than other shops and markets. Let us tell you that this market is also considered as the cheapest market in Indore, which is why it often sees a good crowd. Also, when it comes to fancy dresses and lehengas for little girls during the festive season, they are available in perfect sizes only here.
How to reach Subhash Chowk?
To go to this market you have to get down at the city bus stand in front of Rajwada Palace. Then you can reach here through Khajuri Bazar. This building is located in front of the Hanuman temple. Where children's clothing can be seen outside the shop. So that you can identify it easily.
First Published: September 22, 2023, 13:12 IST