Ganesh is sitting in the mouth of the volcano! Save people, where is this supernatural scene from?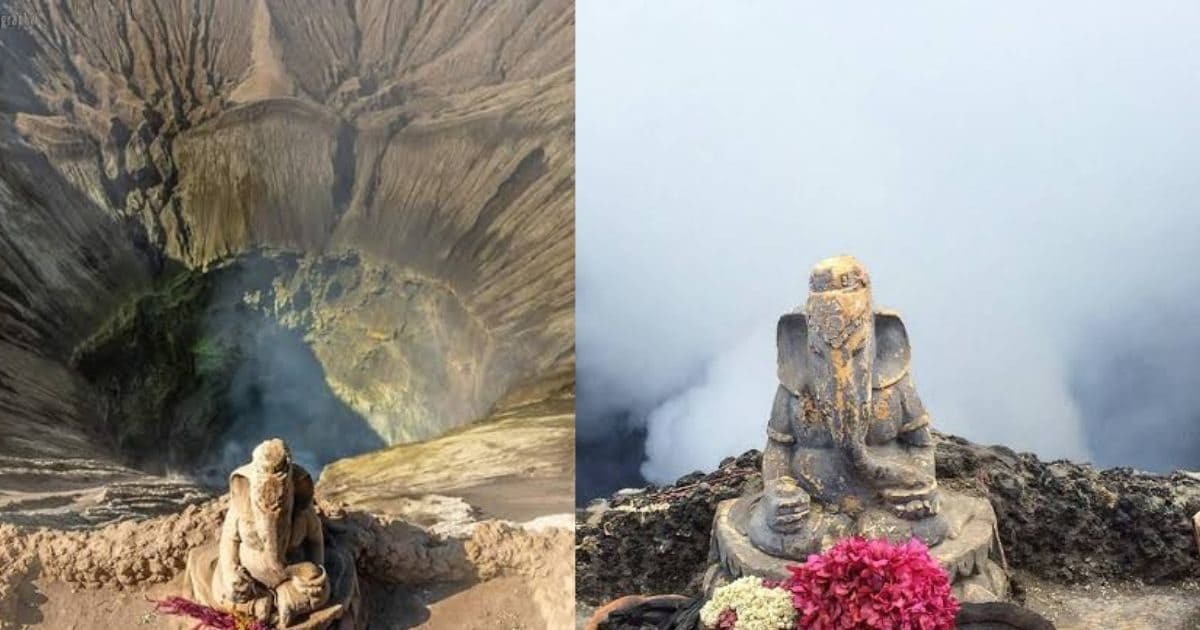 Whenever Lord Ganesha arrives on Ganesh Chaturthi, it is celebrated with great pomp not only in India but also in many countries around the world. Even today this festival is celebrated with great pomp. You must have seen huge Ganesha idols in India, especially in Mumbai, which people worship. But there is also a country where most of the people are Muslims, but Lord Ganesha (700 years old Ganesha idol) is worshiped here. What's more surprising is that this country has an active volcano (Lord Ganesha Statue on Volcano), at the mouth of which an idol of Lord Ganesha has been installed. Looking at that statue, it seems that God himself is sitting there protecting people.
According to a report by Times Now, this 700-year-old Lord Ganesha statue is located in Mount Bromo (Indonesia Lord Ganesha Statue Volcano) in Indonesia, which has an active volcano called Gunung Bormo. Smoke started coming out of it and fire started burning. The mouth of this volcano houses an idol of Lord Ganesha, which is believed to be 700 years old by the local people.
The statue is located at the mouth of Gunung Bromo volcano. (Photo: Twitter/@DoctorAjayita)
Lord Ganesha is seated at the mouth of the volcano
The people living near this volcano are called Tanagar. The people of Thanagar worship Ganesha and this idol is also worshiped daily. Of Indonesia's 141 volcanoes, 130 are active. It is believed that Lord Ganesha is protecting the people of the country from this volcano. Many temples in this country are dedicated to Lord Ganesha. The people of Tanagar have been worshiping Lord Ganesha for centuries. His ancestors are believed to have installed this idol there.
This mountain is sacred
We tell you that the mountain where this statue is located is called Mount Bromo and it is a very holy mountain. This mountain is named after Lord Brahma which people call Bromo. This volcano is located in Bromo Tenezer Semeru National Park in East Java Province. This shows how much Hindu deities are worshiped in Indonesia.