Ganesha festival originated from the Maratha family of Meerut in western UP.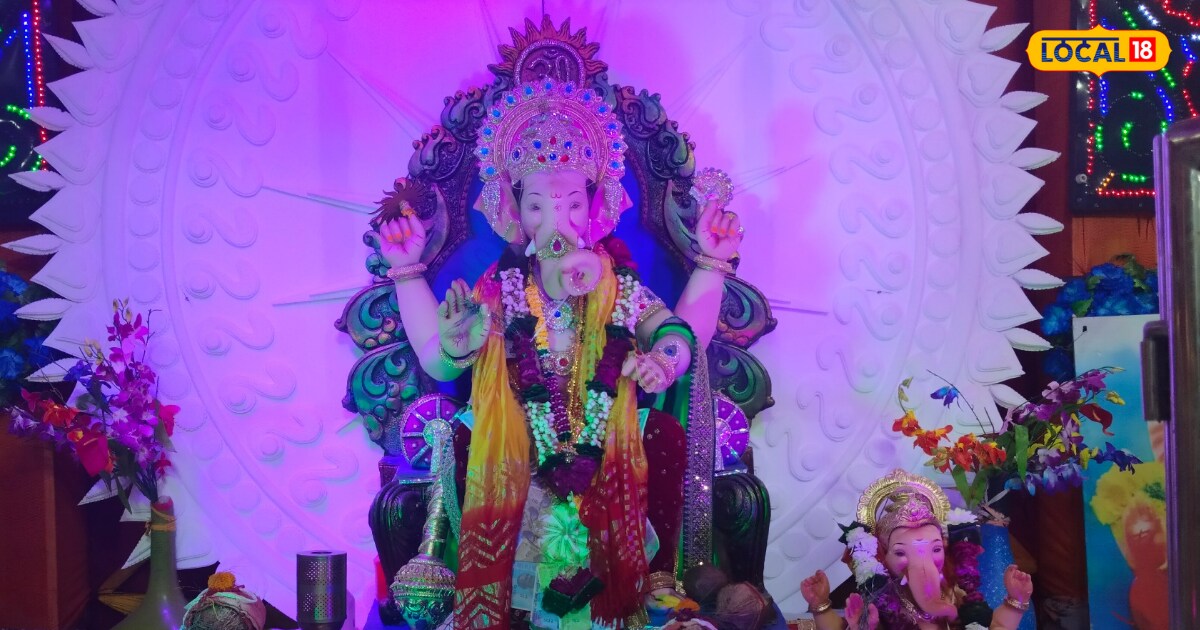 Vishal Bhatnagar/Meerut.If we talk about Meerut in western Uttar Pradesh, today you will find Gajanan in every house. Where devotees can be seen worshiping with rituals. But in Meerut 41 years ago Maratha family started celebrating Ganesha festival by installing Ganesha idol in their house. Maybe he didn't even think then. The series he is starting in Meerut. Each room will be reached gradually.
Satish, general secretary of the committee, said that the Maratha family first hosted Lord Shri Ganesha in their house 41 years ago. where there were other Maratha families. He participated in all activities and praised Lord Shri Ganesha. Gradually this trend continued. After that huge pandals of Lord Shri Ganesha started being built on the streets. Now these pandals are being set up in one plot for the past few years. Which is bought only for Lord Shri Ganesha. There are also plans to build a huge temple there.
Ganesh ji idols are brought only from Maharashtra.

Treasurer of the committee Anil said, keeping the environment in mind, this statue of Shri Ganesha has been made. It is imported only from Maharashtra. Because it is absolutely environment friendly. It dissolves easily in water. Does not harm the environment in any way. He said that the band is used in Maha Aarti Shobha Yatra. That too is only available from Maharashtra. Because the biggest festival of the Maratha family is also the festival of Lord Shri Ganesha.

All family members are involved
Committee chairman Hindurao said that Maha Aarti and Shobha Yatra organized during Ganesh festival can be held even if the family members are working in any district or state. He also participated in the Aarti of Lord Shri Ganesha along with the entire family. Lord Shri Ganesha taking leave while dancing during Bisarjan procession.
Let it be known that this time the Maratha family installed the king of Lalbagh in their place. Who is called the King of Meerut. Aarti is organized at 9 am and 8 pm. Which includes all family members. Maha Aarti will be organized on Sunday 24th September, Chowki on 25th and Birsajan Shobha Yatra on 27th.