Golden opportunity! Gold can be cheap in festivals and weddings, where will the price reach?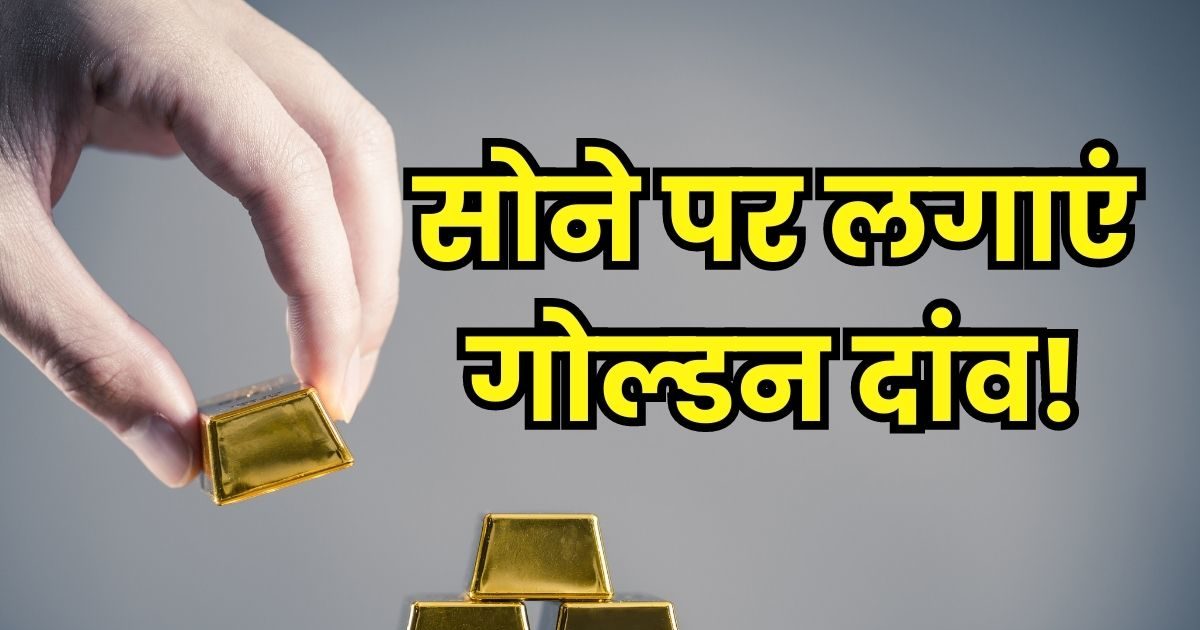 New Delhi. Not only this, gold is always considered as the most preferred investment option. Whether the price is falling or rising, falling in the market or pressure on the economy, gold is a golden opportunity for investors in all situations. The festive season and weddings are starting from next month, so what are the experts predicting on gold prices. If inflation increases further, where will gold reach and how much will it sell for if the price decreases?
Harish V, Head of Commodities, Geojit Financial Services Answered this. He said gold trading in the domestic market is also slowing and is down more than 5 percent compared to May. In May, gold prices touched a high of Rs 61,800 per 10 grams in the futures market. Currently it is running below 60 thousand. But high prices have dampened its sentiment and outlook in domestic and global markets.
Harish V, head of commodities at Geojit Financial Services, predicts both a fall and a rise in gold.
Why is gold weakening?
Gold prices are moving slowly in the international market as well. The main reasons for this are China's economic weakness and falling gold purchases, in addition to the US Federal Reserve's interest rate hike and higher returns on US assets. Due to higher interest rates, US asset yields have increased and the attractiveness of non-interest-bearing assets such as gold is declining. The American economy is now booming and investors are investing money in high interest earning assets.
Weak rupee and Indian gold prices
However, the strong dollar has adversely affected the Indian currency. The value of the Indian rupee has fallen significantly over the past few years. The rupee has depreciated by around 15% in the last two years. A weaker currency has boosted gold prices in Indian markets. India is the world's largest consumer of gold, but has to rely on imports to meet its demand. In this situation, if the rupee weakens, the cost of imports will also increase. If this situation continues, the price of gold may increase further.
Also Read – Real estate should not be invested all the time, there is a right time to invest, keep these things in mind
Festival gold demand in India
Festival demand also plays an important role in determining gold prices in India. The demand for gold varies throughout the year due to cultural, religious and economic reasons in the country. Gold is bought and gifted on various occasions. Demand tends to be higher during special seasons like weddings and festivals. This means that between October and December, when the wedding season is in full swing and big festivals like Diwali and Dussehra arrive, gold prices are likely to rise.
Gold is very fickle, so…
Gold is popular in India, but its price is always fluctuating. This is why customers don't always buy it, especially when the price is high. It may be ideal to buy small amounts of gold over a long period of time to manage price fluctuations. In this case investors can buy more gold to increase their portfolio if they wish.
Where will the price of gold reach?
Harish V clearly stated that there is potential for both decline and rise in the market in the future. If we look at the technical side, if the price of gold in the global market increases it can reach 2072 dollars per ounce and if it decreases it can reach 1850 dollars per ounce. Similarly, a rise in gold prices in the domestic market could go up to Rs 62,500 per 10 grams, while a fall would close at Rs 54,000 per 10 grams.