Have you ever seen a white crow? People are seen picking crops and are amazed by them.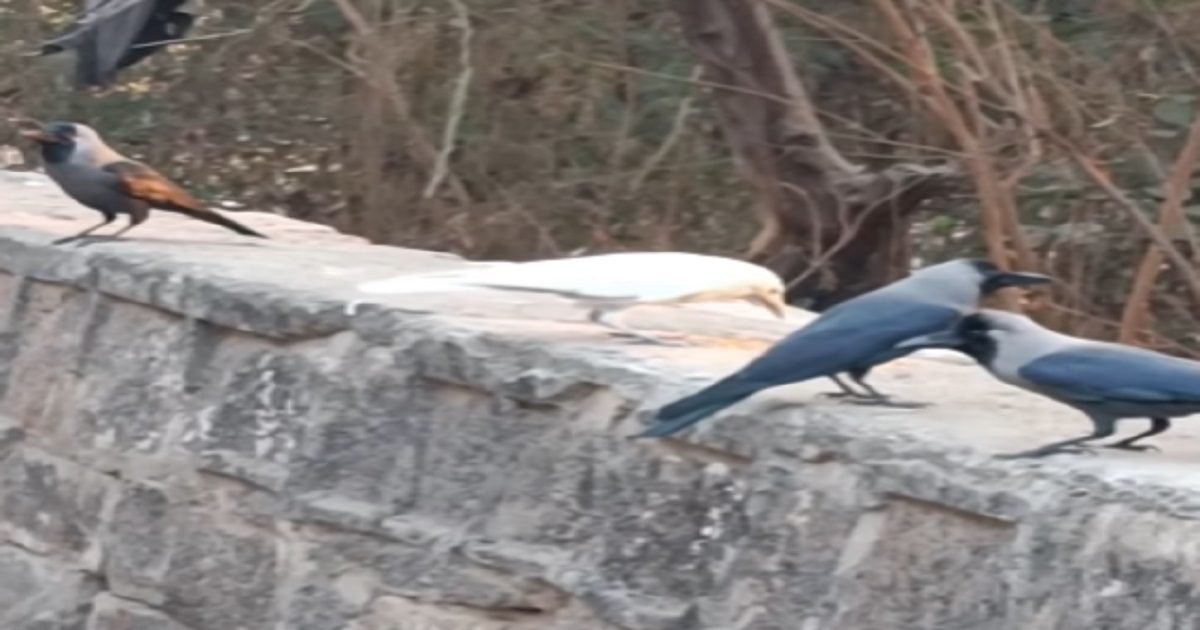 Racism still exists in the world. Black people are seen as inferior in many countries. The campaign against it has been going on for centuries, not just today. But even then, people still differentiate between black and white. You have seen many times that black people are compared to crows in villages. Crows are black in color, so many compare them to blacks. But today we are going to show you a white crow video.
Yes, if you thought that crows are only black then you are wrong. The video of the white crow has gone viral on social media. This crow has been seen pecking grain with black crows. People are surprised to see this. Most people did not know that crows are also white. Suddenly the cameraman notices it and immediately takes a video of it. It goes viral as soon as it is shared.
Whitening disease
Often we see only black crows. Everyone was surprised when this white crow video was shared on social media. No one could believe how the crow became fair. But the answer to this question was also found in the comments of the post itself. In fact, just as there is albino disease in humans, this crow also had this disease, which caused its color to turn white. In many animals, albino causes them to change color.
People enjoyed it
This viral video has been viewed by millions of people so far. The video surprised many. Many have made funny comments about it. This crow seems to have applied Fair and Lovely, wrote one. One user wrote that he must know of many relationships. People were very amused to see the white crow. But many have explained why it is called an albino crow.