He lost his temper by touching the bicycle and slashed the throat of 5-year-old Rimzhim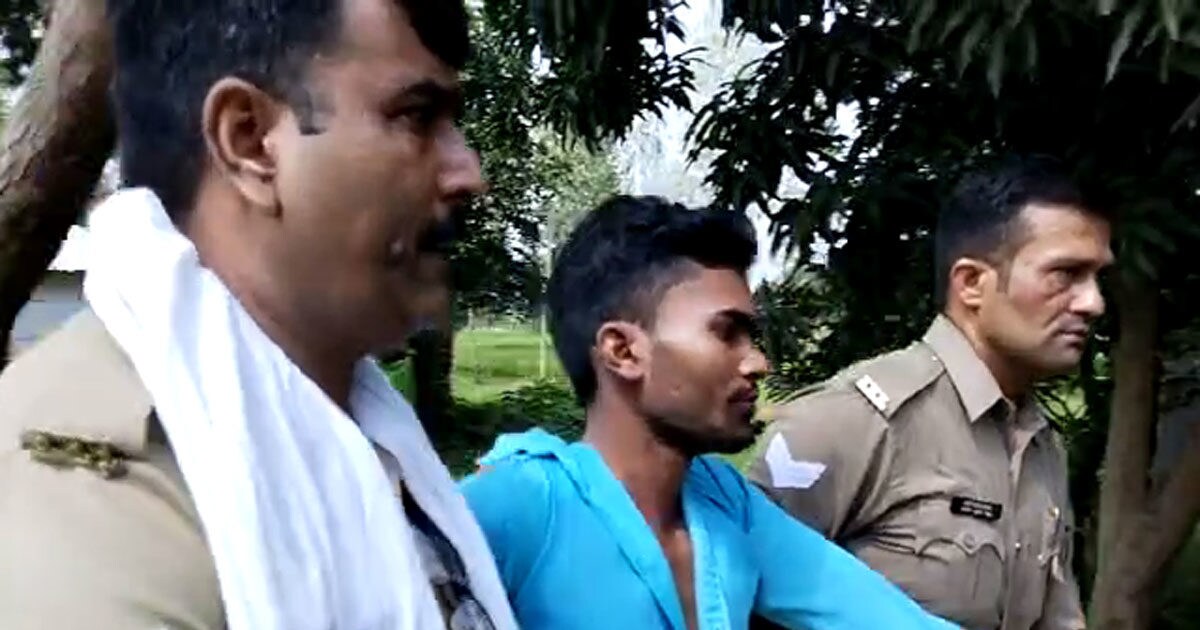 Maharajganj On Tuesday, a crazed youth hacked to death an innocent 5-year-old girl in Ledi village of Nichlol police station area of ​​Uttar Pradesh's Maharajganj district. With the help of locals, the police arrested the accused and are investigating the case. It is said that the insane accused killed the innocent child by cutting his throat with a sickle for touching the bicycle.
Deepak, son of Kalicharan, a frenzied youth of Ledi village in Nichlaul police station area, parked his bicycle. One of the two girls playing next door, the dead girl Sushmita alias Reemzhim was repeatedly touching her bicycle. He warned Rimzhim about this, but when Rimzhim touched his bicycle again, he lost his temper and brought a sickle from home and cut his throat. As he was attacking with the sickle, the villagers were alarmed. After that the accused Deepak tried to escape but people caught him and informed the police. The police reached the spot and took the accused into their custody and sent the body of the innocent girl for post-mortem.
On receiving information about the murder of innocent Rimzhim, the local police reached the spot, arrested the accused and informed the higher authorities. Additional Superintendent of Police Atish Kumar Singh also visited the spot after receiving information about the killing of innocent children. During the conversation, Additional Superintendent of Police Atish Kumar Singh said that the accused had a dispute over touching the bicycle and lost his temper. An innocent child was killed by cutting his throat with a sickle. The murder knife used in the incident was recovered and the accused was arrested.