Heavy rain will occur in these districts of Haryana today, IMD has warned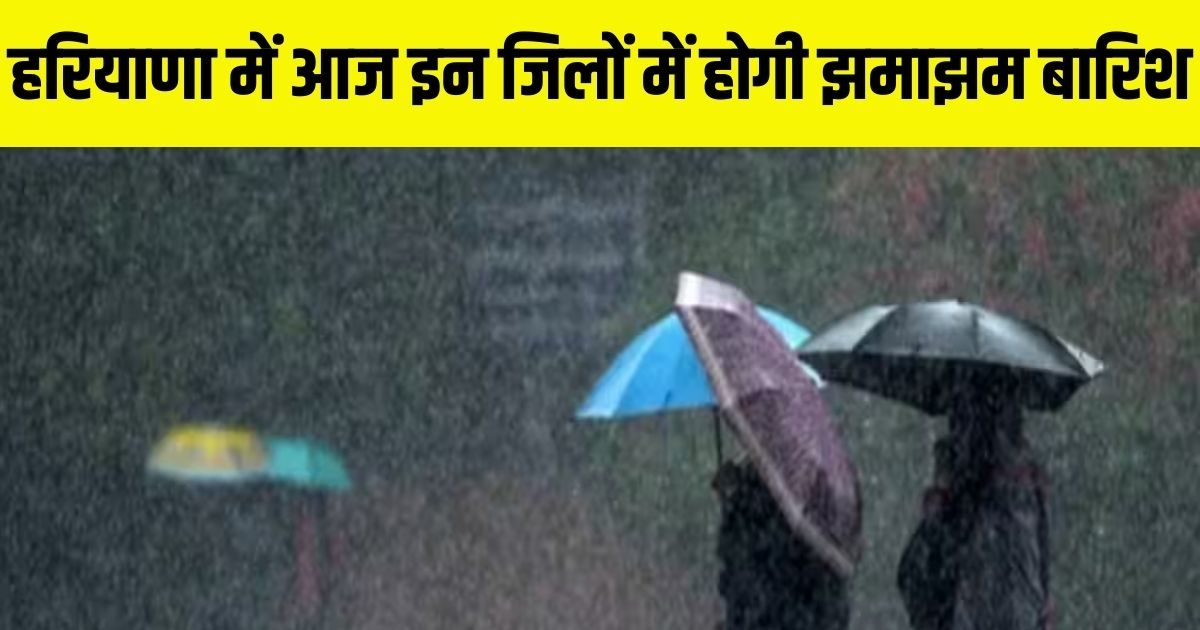 Chandigarh It has been raining intermittently in Haryana for the past few days. Light rain occurred in many districts yesterday. People got relief from the heat due to the change in weather. But this rain has increased the worries of farmers. Because the paddy and millet crops are ripe. However, after September 25, the rate of rain will slow down.
According to the Meteorological Department, there is a possibility of rain in the state today. The Meteorological Department has issued a yellow alert in most districts of the state and predicted rain with thundershowers. However, from the beginning of next week, the weather will change again and there will be a break in the rainfall activity. However, some districts of the state may receive light rain on September 25. However, the state will have clear weather from September 26 to September 29 with no chance of rain.
At the same time, according to the Meteorological Department, a change in temperature may be seen after September 25 and a drop in the day's maximum temperature may be recorded. Talking about the previous day's temperature, the day's maximum temperature was recorded at Hisar at 38.3 degrees Celsius. On the other hand, Panchkula was the coldest. Whereas the minimum temperature was 22.4 degrees Celsius.