Here the inmates were living a life of luxury, with pools and casino facilities! Used to turn an enemy into a crocodile bite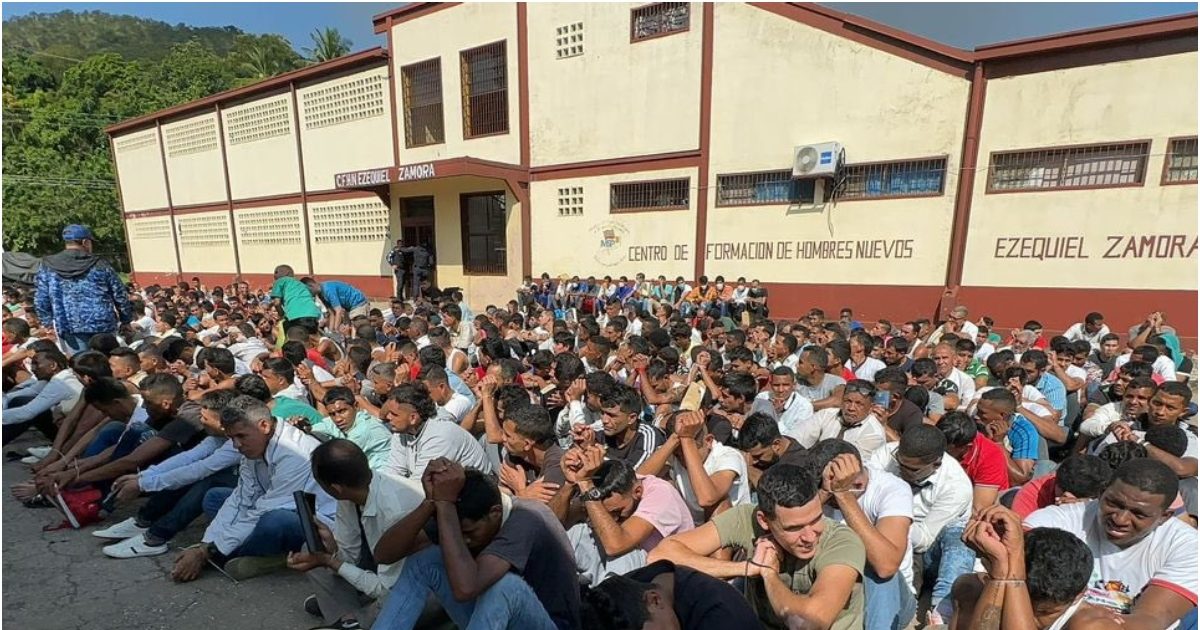 Tokron Jail News: In Venezuela, soldiers freed the 'Tocaron Prison' from the control of a gang of gunmen. The gang called 'Train de Aragua' controlled the prison for years. Thousands of soldiers clashed with miscreants inside this prison. After hours of struggle freed the prison from their grip. The soldiers were shocked to see the luxurious life of the prisoners inside the prison.
According to Dailyster's report, Dr. in prison Prisoners lived with their families. They swim in the pool or relax under umbrellas during the day. At night they used to gamble in the jail disco or casino. Nike club, casino and swimming pool were arranged for him in jail. The jail even had a zoo. However, this prison is known for extreme violence.
'Used to turn enemies into crocodile food'
In 2000, Ludwig Ochoa was sentenced to 8 years in prison for a street gang shooting. He served his sentence in both Tokran and Yare prisons. He recalled how the prison-run gang used to feed crocodiles to their enemies. One group kept attack dogs in their cells to warn intruders in 'a city within a prison'.
Photo of Arsenal found in Tokron! pic.twitter.com/eRuBl98zNW

— Pedro Carvajalino (@PedroKonductaz) September 20, 2023


'Everything in prison is decided with a gun'
"There's shooting going on, everything is decided with a gun," Ochoa told The Telegraph. They don't shoot to scare people, they shoot to kill. There is no death penalty in Venezuela, but everyone in prison faces possible death.
Gangs involved in drug smuggling
11 thousand troops were sent to fight the gang of gunmen inside the Tokrone prison. The leader of the Train de Aragua gang was Hector Guerrero Flores, known as 'Warrior Boy', who is serving a 17-year sentence for murder and drug trafficking. The gang is involved in kidnapping, robbery, drug trafficking, prostitution, extortion and illegal gold mining.