If you are a devotee, he can do this… Even blindfolded he quickly creates a picture of Ganapati Bappa, watch the video.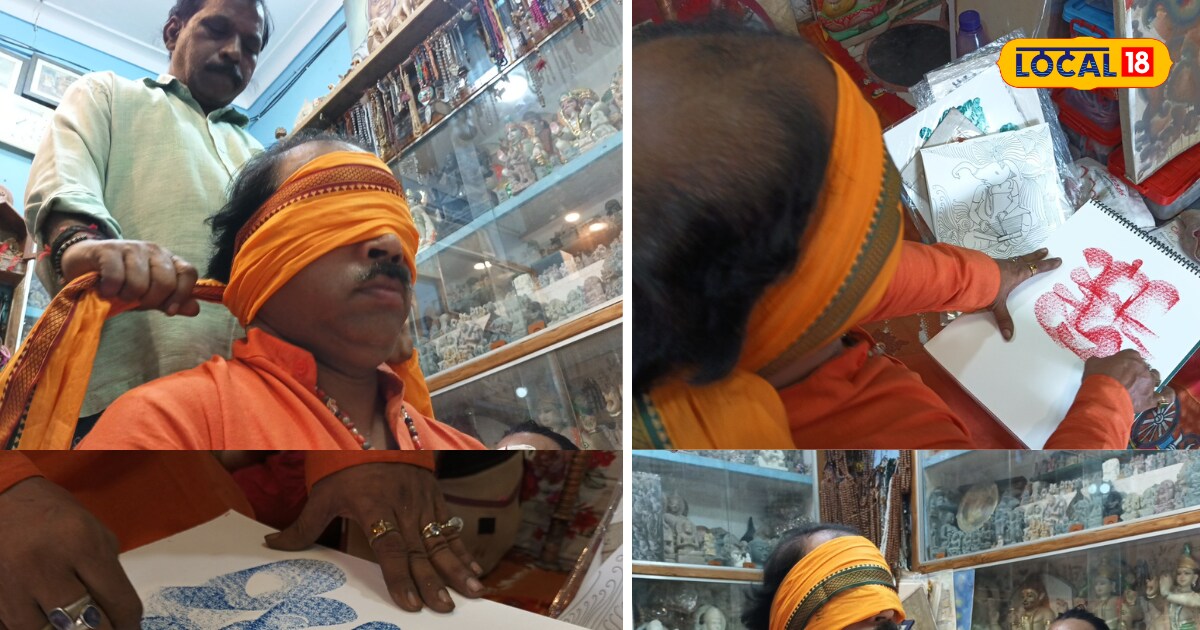 Abhishek Jaiswal/Varanasi. Ganesh festival has started. During this 10-day festival, we will introduce you to Ganesha devotees who make images of Ganapati Bappa with their eyes closed, not open. The most special thing is that every time Vijay draws a new picture of Bappa with his mind's eye. It only takes a few seconds to do this. Everyone is amazed to see this unique art of Vijay.
Vijay Bhaskar, a resident of Varanasi, UP, draws a beautiful portrait of Bappa on canvas for 30 to 40 seconds while blindfolded. Vijay has been doing this since childhood. Vijay said, Bappa is now settled in his mind. This is why it does not require open eyes to capture its image.
Five lakh paintings are ready
Vijay blindfolded himself and meditated on Ganapati in his mind and then quickly created a beautiful painting of Ganapati Bappa with wax paint on canvas. Vijay said that so far he has created more than five lakh paintings of Ganapati Bappa.
Everyone is surprised to see the amazing artEveryone is in awe of Vijay's amazing art and anyone who hears about him must come to see him. Vijay creates 11 paintings of Bappa every day. Let us inform you that this art of Vijay has been published in Limba book. Off was the world record. By drawing Ganpati Bappa for 56 hours continuously, Vijay registered two records to his name.
Preparing for a third world record
Vijay said, now he is trying for the third record. If Vijay believes, his determination will be fulfilled soon by Bappa's grace.