India-Canada: 'Canadian Hindus should leave the country', Canada angered by online video threat, says these 'strong words'…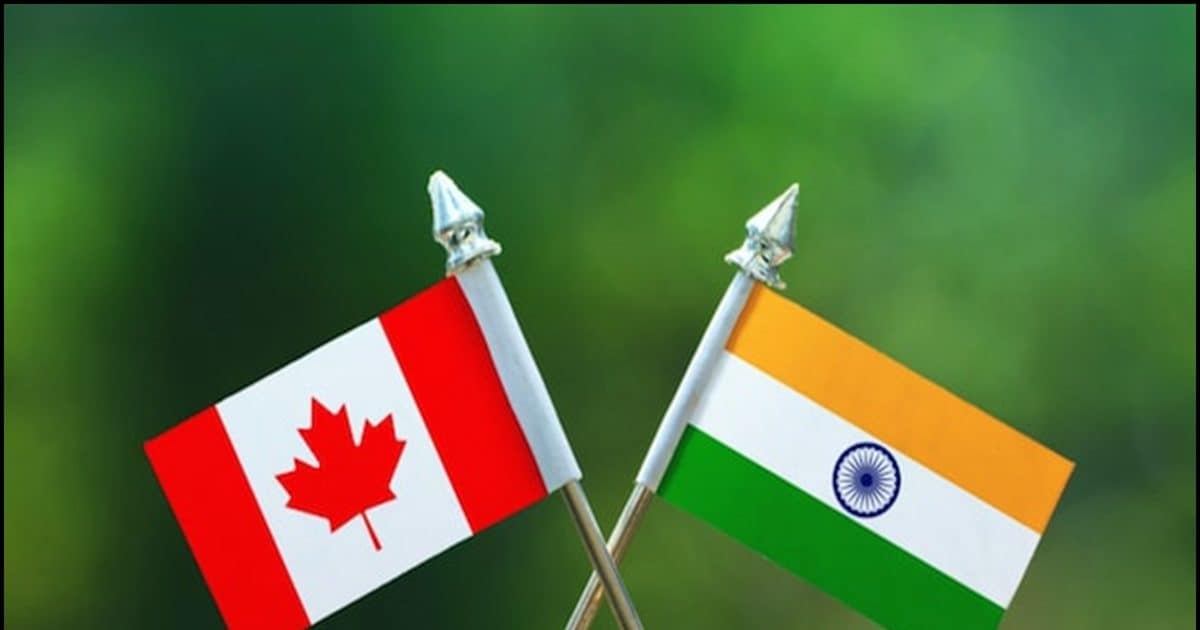 Toronto: The Canadian government on Friday called an online video threatening Canadian Hindus to leave the country offensive and hateful, saying aggression, hatred, intimidation or intimidation have no place in the country.
The video comes amid rising tensions between India and Canada following Prime Minister Justin Trudeau's explosive allegations of the "possible" involvement of Indian agents in the June 18 killing of Khalistani separatist leader Hardeep Singh Nijja in British Columbia. India declared Nijjar a terrorist in 2020.
India has strongly rejected the allegations as "absurd" and "baseless", and Canada has also expelled a senior Canadian diplomat in exchange for expelling an Indian official over the matter.
Public Safety Canada, which is responsible for public safety, emergency management, national security and emergency preparedness, said the broadcast of the video was offensive and hateful and insulting to all Canadians and "our values."
India Canada Row: 'Glorification of Terrorism…' Justin Trudeau Divided, Hindu MP Speaks Volume
"Hate has no place in Canada," the department posted on 'X'.
"Aggression, hatred, intimidation or creating an environment of fear has no place in this country and is done only to divide us," the department said. We call on all Canadians to respect each other and follow the rule of law. "Canadians have a right to feel safe in their communities."
Chandra Arya, an Indian-Canadian MP from Prime Minister Trudeau's party, had earlier expressed dismay at the "glorification of terrorism" and hate crimes targeting Hindus in the country in the name of "freedom of expression".
Liberal Party of Canada member Arya said, "A few days ago Gurpatwant Singh Pannun, the leader of the Khalistan movement in Canada and president of 'Sikhs for Justice', attacked Canadian Hindus and asked them to leave Canada. Go back to India.. Pannun's 'Sikhs for Justice' The so-called plebiscite was organized.
Indian-Canadian MP X posted, "I have heard from many Canadian Hindus who are scared after this targeted attack. I request Hindus in Canada to remain calm but vigilant. Please stop 'Hinduphobia' (negative attitudes against Hindu community and Hindus)." Report any incidents to local law enforcement.
He said the leaders of the Khalistan movement were provoking a backlash from Canadian Hindus and dividing the Hindu and Sikh communities in Canada.
Canadian Public Safety Minister Dominic LeBlanc said all Canadians have the right to feel safe in their communities.
"All Canadians have the right to feel safe in their communities," he posted on his official 'X' account. The spread of an online hate video targeting Canadian Hindus goes against the values ​​we Canadians hold dear. There is no place for aggression, hatred, intimidation or intimidation.
Emergency Preparedness Minister Harjit Sajjan posted that is not a symbol of the values ​​we adhere to as Canadians. Don't let others invalidate or question your place and love in Canada.