Kalmi Saag: Stomach upset as soon as monsoon arrives? If you keep this rustic vegetable with hot rice, it will be very tasty.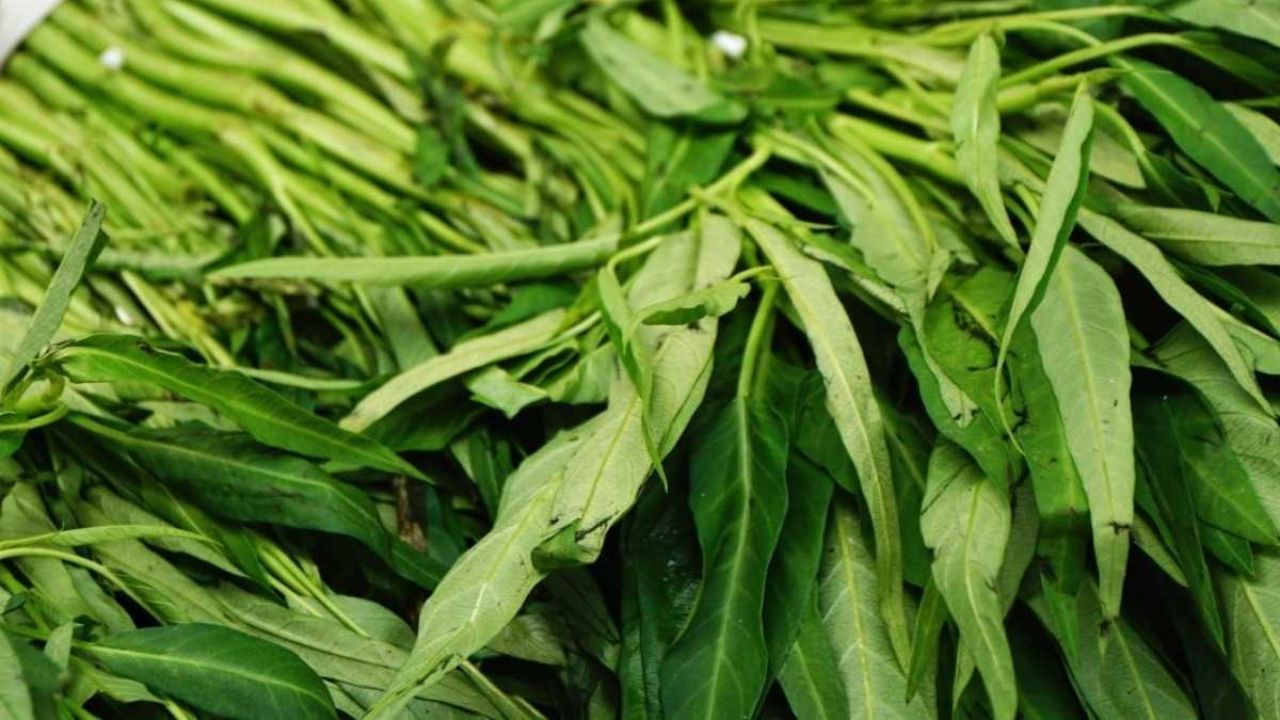 It is better to avoid eating vegetables in monsoon. There is a possibility of infection by eating vegetables grown in dirty water during monsoon. But the vegetable that is most healthy for your body in the monsoon market is Kalmi. While walking on the roads, Kalmi Shaak can be seen growing in fields, ponds and even along the banks of streams. If this grafted vegetable falls on the leaves, then there will be no shortage of nutrients in the body. However, you must wash these vegetables thoroughly before cooking them.
This vegetable from rural Bengal has many health benefits. Kalmi greens contain vitamin A, vitamin C, iron, antioxidants. That's why eating Kalmi Shaak will not cause any harm to your body. Let us know what are the benefits of eating Kalmi vegetable.
Anemia is most common in women. This problem is most common when the hemoglobin level is low. But there will be no risk of anemia in your body by eating Kalmi Shaak. Spinach contains iron. This helps in avoiding the risk of anemia.
As soon as the monsoon arrives, many types of infections start occurring in the body. To avoid diseases, it is necessary to strengthen your immunity. And in this matter Kalmi Shaak can help you. Kalmi Saag is a storehouse of Vitamin C. Vitamin C helps in increasing the immunity of the body. That's why Kalmi must be included in the diet to avoid the risk of diseases during monsoon.
Kalmi Saag contains Vitamin A. This vitamin helps in increasing eyesight and keeping the skin healthy. Vitamin A helps in the formation of collagen in the skin. The problem of skin rashes can be avoided in monsoon. On the other hand, Vitamin A keeps all eye problems at bay. To increase the eyesight of children, they should include this vegetable in their diet.
There are about 13 types of antioxidants in Kalmi Saag. This antioxidant reduces oxidative stress and protects the body from free radicals. Due to this, cancer cells are not formed in the body. In other words, by eating kale, you can also avoid the risk of cancer.
Kalmi shake can also be useful to keep heart problems at bay. Due to beta-carotene, vitamin C, eating Kalmi vegetables will keep your heart healthy. The risk of heart attack, stroke can be avoided. That's why to keep the heart healthy, you must keep Kalmi's greens.
Kalmi's greens are beneficial for the health of the liver. Kalmi works for liver detoxification. This herb flushes out all the impurities accumulated in the liver. People suffering from jaundice, fatty liver etc. should keep this vegetable in their diet.