Lawrence Bishnoi gang responsible for the murder of Sukha! FB post is going viral, know the real story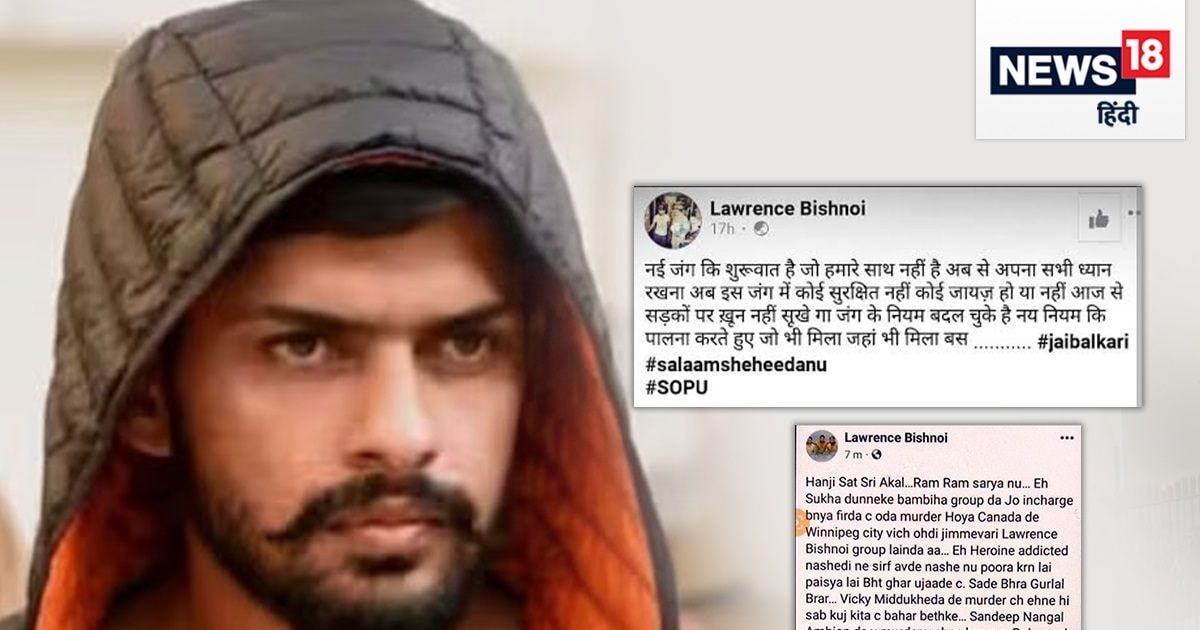 Delhi. Notorious criminal Lawrence Bishnoi has issued an alleged post claiming responsibility for killing Sukha in Canada due to gang war. Intelligence agencies suspect that the post was not made by Lawrence. According to intelligence sources, the post about the massacre in Canada is different from Lawrence's post so far after a major incident like the murder. Be it Siddu Musewala related post or any other post, these words are not used in any of them.
Intelligence sources said that the Lawrence gang never used words like Jai Shri Ram and Jai Mahakal. Lawrence is a worshiper of Lord Hanuman, so all his posts have Jay Balkari written on them, making the post suspicious to intelligence agencies. According to sources, the person who wrote this post fixed everything but at the end of this post he used words like Jai Sri Ram and Jai Mahakal instead of Jai Balkari, in such a situation that someone is trying to target himself through this post. He is not trying and he may be trying to mislead the investigation.
Therefore, a team of intelligence and investigation agencies is going to question Lawrence who is in jail about this post. Note that after Sukha's murder in Canada, Lawrence Bishnoi issued a purported post claiming responsibility for the murder. A top security official said that usually a gangster does not deny responsibility for a murder as it increases his credibility in the underworld, but the matter is at a very sensitive juncture between the two countries, hence it is being investigated.