Live: Prime Minister Modi said before the dinner – the success of G20 is being appreciated in the world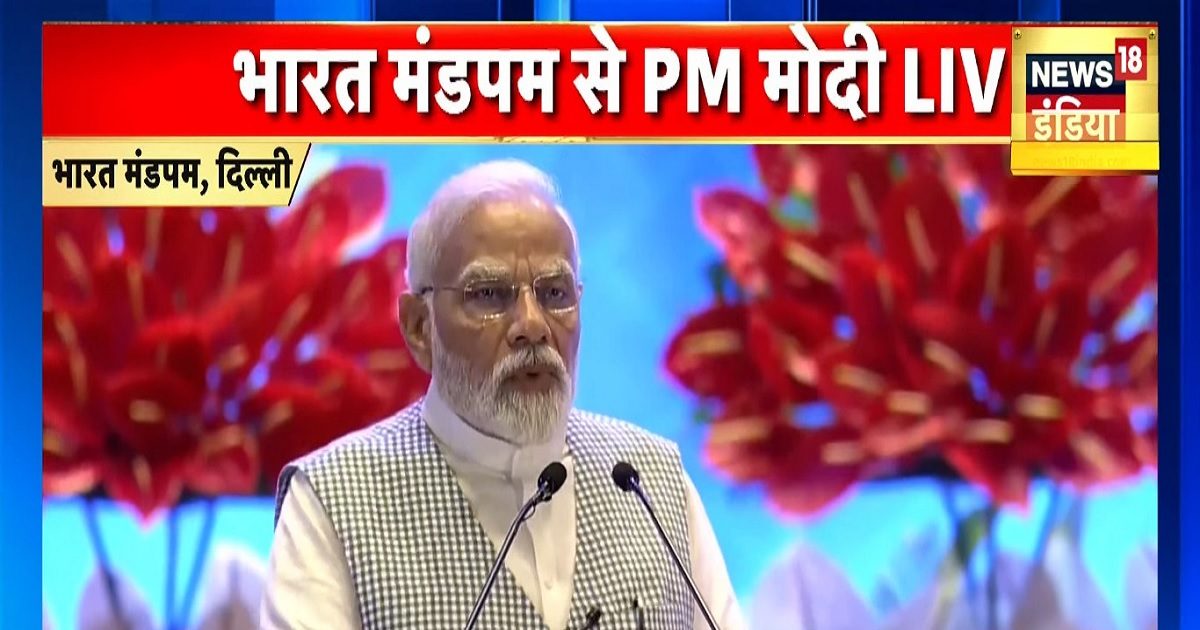 New Delhi: To celebrate the success of the G20 summit held in the national capital Delhi, Prime Minister Narendra Modi today hosted a dinner at Bharat Mandap. Invitees from Indian Government Ministries and Departments have arrived at the Bharat Mandap for the dinner hosted by Prime Minister Narendra Modi on the successful convening of the G-20, where the dinner will begin shortly. Before the dinner, PM Modi addressed the team that contributed to making the G20 a success and said that it is because of them that the success of India and the G20 today is being appreciated across the world.
Addressing the delegation present at the Bharat Mandap to make the G20 a success, PM Modi said, '
Such a great success happened. The name of the country became famous. Praise is everywhere. Those who have worked hard behind it, who have spent day and night in it, because of whom this success has been achieved, are all you. We tell you that 3000 people from 22 departments and ministries have been invited to this dinner and Union Minister Amit Shah is also present.
What did PM Modi say in his speech?
PM Modi also said that sometimes it seems that if a player goes on the Olympic stage and brings home a medal and brings glory to the country, his applause goes on for a long time. But you all have brought glory to the country, people may not know it. Under what circumstances have you done all this? Most of you will be people who have never had the opportunity to work or be responsible for such a big event before. That meant, in a way, you had to visualize the program and also visualize the problem, what could happen and what couldn't happen. You have to consider many things in your own way. So my special request to you is that since you are associated with this work, if you write down everything that has happened from the first day till now it can become a good direction for future work. Whenever a need arises in future, we can use it.
Prime Minister Narendra Modi is expected to speak to those who contributed to the organization of the G20 at the Bharat Pavilion today at the dinner. According to PMO i.e. the Prime Minister's Office, the Prime Minister will also address the people present at the event. Dinner will be organized after the discussion. About 3000 people will participate in this dialogue, who have contributed to the success of the G20 Summit.
The PMO said it would specifically include those who worked at the ground level to ensure the smooth conduct of the summit. These include sweepers, drivers, waiters and other employees of various ministries. Ministers and officials of various departments will also participate in this dialogue.