Make quick chilla with moong dal, the breakfast will be full of nutrients, delicious and spicy.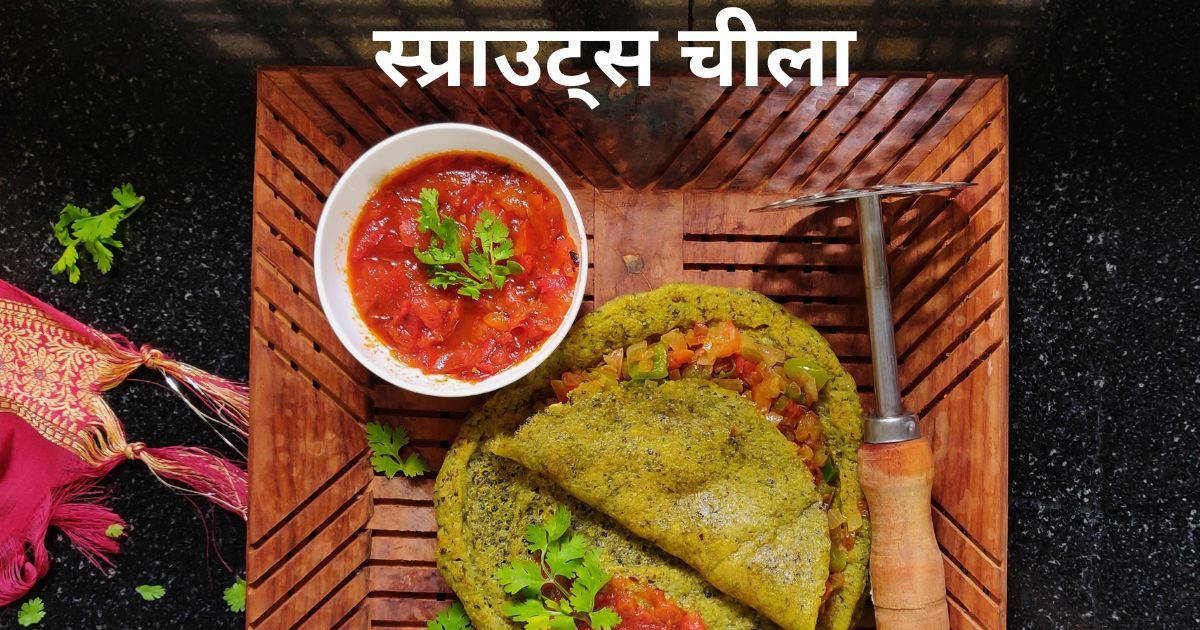 Sprout Chilli Recipe: Mung beans are considered as a storehouse of nutrients. At the same time, eating mung beans rich in protein is very beneficial for health. Many people like to eat moong dal in such situations. If you are tired of eating soaked mung dal every day, you can make spicy and delicious chilla from mung dal sprouts.
Usually people soak mung beans in water before sleeping at night. The next day, after the mung bean sprouts, it is eaten. To try something different for breakfast, you can make delicious and healthy chilla from mung dal. Let's know how to make it.
Also read: Are you fond of spicy food? Try this simple recipe of Roti Poha for breakfast, the breakfast will be very delicious.
Ingredients for Sprout Chilli
To make Sprout Chilla, 1 ½ cup soaked mung dal, 1 cup finely chopped spinach, ½ cup gram flour, 2-3 tsp oil, 1 pinch asafoetida, ¼ tsp oregano, ½ tsp red chili powder, ½ tsp coriander Take powder, finely chopped green chillies, half an inch of grated ginger and half a teaspoon of salt.
Also Read: You've Never Eaten Such Delicious Onion Veggies, Make This Quick, Repeated Demand
Sprout Chilli Recipe
To prepare Sprout Chilla, first grind the sprouted mung beans in a mixer grinder. Now put besan in a bowl. Then make batter with gram flour by adding water to it. Then add the mung bean paste in the bowl. Now add spinach, celery, asafoetida, red chilli powder, coriander powder, green chillies, ginger and salt. Mix everything well. If the chilla batter is too thick, you can add little more water to it. Due to which the consistency of the batter will come and your chila will be perfect. Once the chilla batter is ready, heat the pan on gas. Now spread a little oil in it all over the pan.
After the pan is well heated, add 1 tablespoon of chilla batter and spread it in a circular motion. Now pour oil around the chilla and cover it and leave it to cook. After 2-3 minutes open the lid and check. After the chilla is cooked, flip it over and cook the other side as well. When golden brown, take out the chiles. Your sprout chilla is ready. Serve for breakfast with tomato sauce or green chutney.