Make spicy chili with curd for dinner, simple food will also become very tasty.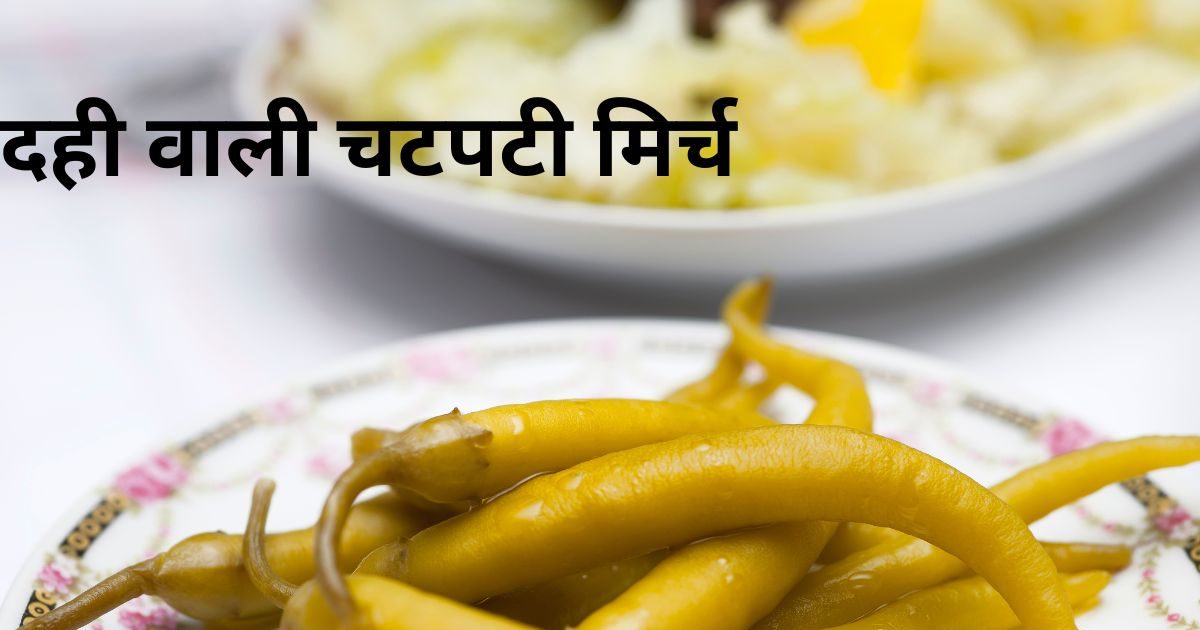 Dahi Wali Chatpati Mirch Recipe for Dinner: Many people get bored of eating the same food every day. In such situations, most of the people are looking for some tasty and spicy food. If you want, you can try this easy recipe of Dahi Wali Chatpati Chilli for dinner. Spicy Chili with Yogurt is quick to make and tastes delicious too. By serving it, you can add flavor to even simple dishes.
The recipe for making Spicy Chilli with Yogurt is very easy. Moreover, it does not take much time or expense to prepare. Besides, the taste of the food also doubles. So let's find out the recipe for making Spicy Chili with Yogurt, by making which you can enjoy a very tasty and spicy dish in minutes.
Also read: Are you fond of spicy food? Try this simple recipe of Roti Poha for breakfast, the breakfast will be very delicious.
Ingredients for Spicy Chili with Yogurt
Spicy Yogurt Chilli, 15-20 large green chillies, 1 tsp coriander, 10-12 black pepper, 1 tsp fennel, 1 tsp cumin, 2-3 tsp oil, 1 tsp mustard, 1 pinch asafoetida, ½ tsp Take a spoonful of turmeric. powder, ½ tsp red chili powder, 1 cup yogurt, ½ tsp dry mango powder and salt to taste.
Also Read: You've Never Eaten Such Delicious Onion Veggies, Make This Quick, Repeated Demand
Recipe for making masala chili with curd
To make Spicy Chili with Yogurt, first break the stems of the chilies and separate them. Now make an incision in it from the middle. But not all cut down. Due to which the chilies will not separate and the spicy mixture of curd will fill the chilies. After chopping the chillies, keep them aside. Now add cumin, fennel, coriander and black pepper in a small mortar and grind it until it is slightly coarse. Then heat oil in a pan and add mustard and hing. After roasting the mustard, stir in the green chillies in the pan. Now add chopped coriander and spices to it.
Then add turmeric powder, red chilli powder and salt. Then whisk the curd well and mix it in this mixture. Now add dry mango powder on top and mix everything well. Due to which the curd mixture will completely cover the chilies. In this case, cook it for a while with green chillies. This will dry up the curd water and oil will start coming out from the chillies. Your Spicy Chili with Yogurt is ready. You can serve it for lunch with dal, rice and roti.