Monsoon has arrived, may leave soon, read IMD forecast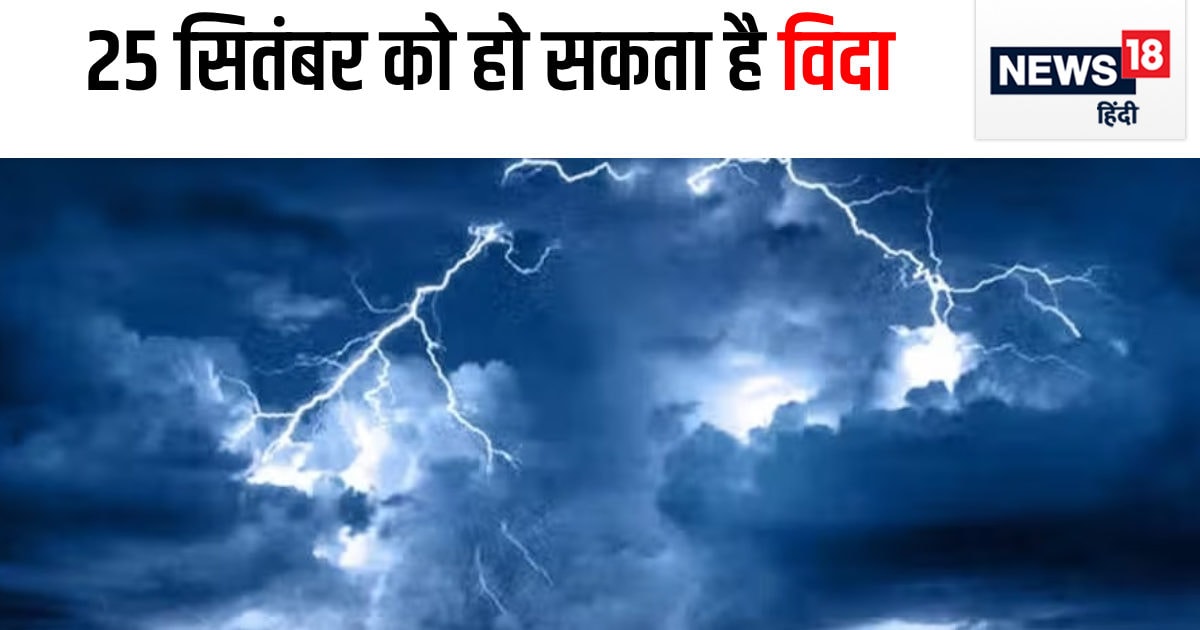 Jaipur. Monsoon is now about to leave Rajasthan. In its last phase, Monsoon is expected to leave West Rajasthan around September 25, bringing heavy rains over various parts of the state. Due to the formation of weather system earlier, many places of Rajasthan are likely to witness rain again on September 24. The Department of Meteorology has issued a warning in this regard. Rajasthan has received heavy rains throughout the season except August.
According to the Meteorological Department, a circulation system has formed over Jharkhand and nearby areas. Monsoon trough line passes through Jaisalmer in West Rajasthan. Due to this rain is likely in Jaipur, Ajmer, Kota, Udaipur and Bharatpur today. On September 24, rain with thundershowers is likely over Ajmer, Jaipur, Bharatpur, Kota and Udaipur divisions along with Bikaner. On the other hand, the weather will remain dry in Jodhpur division.
Now it is raining in many areas
According to the Meteorological Department, Monsoon is likely to withdraw from West Rajasthan around September 25. On the other hand, rain activity may continue in East Rajasthan next week. Currently it is raining in many parts of Rajasthan. But now the speed of rain is less. But now it has reached its final stage.
The start of monsoon was great
It should be noted that Rajasthan has received heavy monsoon rains this time. The onset of monsoon has been spectacular. But towards the end of August the monsoon betrayed us. As there has been no rain for almost a month, crops in many areas are on the way to drying up. Then in the month of September incessant rainfall in many districts resulted in crop failure in many places. Many districts have received more than average rainfall this season. At the same time, some districts did not touch the average rainfall figures.